I Have Better Plans For Walewale Constituency—Hajia Abudu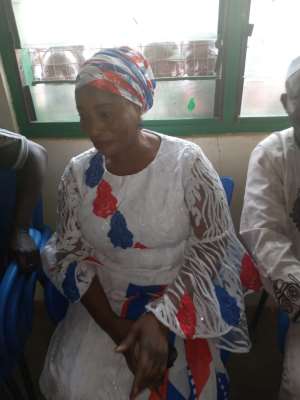 Walewale (NE/R), Feb 26 - Hajia Lariba Abudu, a Deputy Chief Executive Officer of the Northern Development Authority has touted her credentials saying she has better plans to develop the Walewale Constituency.
She said her plans to increase educational support with the necessary teaching and learning logistics and improve on infrastructure as well as provide motivational incentives to enhance academic work in the area were unmatched and would put the constituency on a path to sustainable development.
Hajia Abudu said this when addressing some NPP supporters and delegates at Walewale in the North East Region on why she deserved to be voted for as the NPP Parliamentary Nominee for the Walewale Constituency for the 2020 elections.
Hajia Abudu is one of six persons including the incumbent Member of Parliament (MP) for the area, Dr. Sagri Bambangi, who have filed their nominations to contest the NPP Parliamentary Primaries in the area.
She contested the 2015 NPP Parliamentary Primaries in the area and lost by seven votes to Dr. Bambangi, who went on to win the elections to become the MP for the area, and she is now upbeat about her chances in the area.
Hajia Abudu spoke about her track record in the constituency saying she had helped especially a number of women in the area to secure loans from MASLOC to expand their businesses as well as secure employment for some youth of the area pledging to do more to address the concerns of the constituents.
She assured of being in touch with the people constantly saying "When I am given the nod to represent the people of the Constituency as MP, I will establish an office in the area because as MP, you need to get a constituency office so that your people can easily walk up to you when they have problems for solutions."