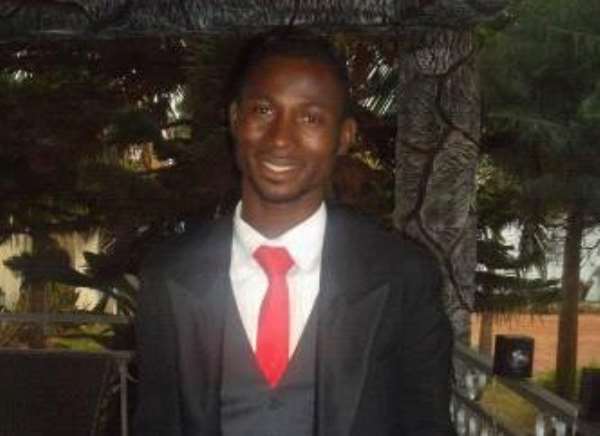 Hmm, we're enemies to ourselves.
Africa, Africa, poverty is making us lose our humanity, mentality and morality.
I wonder why in the name of getting what to eat, you'll doctor food with all chemicals and sell it to your fellow human being to consume.
Today, it's palm oil, an important ingredient in many African dishes. And a seller will add paint (red colour) to a handful of the real red palm oil to brew a fake palm oil. One the unsuspecting consumer assumes it's wholesome.
*We do this, and call the Whiteman who sells to us Genetically Modified Products as "devils".*
It's our own folks that are the devils. Even, before the Whiteman's product floods our markets we get Blackmen middlemen who fronts for them, either legally or through smuggling.
There's been times reports had been made on fishmongers selling Koobi (tilapia) that has been doused in formalin (corpses embalming chemical) to avoid houseflies and early rotten of the fish.
We've heard about some youths making " Pure Honey" out of a burnt mattress.
Every aspect of our staple is now toxified. Toxins ranging from using weedicides, pesticides, artificial fertilizers, and all those deadly chemicals on food crops kills us gradually, and in masses.
Our governments only care for being voted into power. They've closed their eyes to the poisons taking the vulnerable African to his early grave. Why, because they the uncaring leaders and their dependants run to Europe and America for medical care.
The information we get in the media is doctored, fake news everywhere, nothing is controlled.
Religion has lost its lustre, the wording of godliness is doctored. Our Churches, mosques and shrines are now fanfares.
A think tank in Ghana, IMANI, has once come with statistics of fake drugs that's flooding the market, and it's the ones that the ordinary African can afford.
Our continent is caving in, Soldiers. Let's rise and rescue our Land, the old beautiful Africa and restore her to her deserving status.
Join my revolution to thrust patriotic Africans to a powerhouse where we'll build a bulwark to stem the fast sinking of our beautiful souls.
Africa is now in a mess, Comrades. Our beautiful Queens are now deceived to shed off their black skins with cancerous chemicals. They're now planting that poisonous mindset in their offsprings. Children now bleach, hating the black skin, loving the Whiteman's skin colour.
Check the life expectancy of all African countries, and compare to that of the other continents. Those who are standing outside our continent are aware that Africa is literally the Biblical Hell. Our leaders have nothing to do with the global warning issues other leaders are talking about, yet, we suffer most of the mistakes the polluting global big companies make. They're're now racing to drill crude oil and other minerals to finance their insatiable appetite for power without care for the deadly effects on the citizenry.
Now is the time we rise in unison to wage this holy war. We're already in the hell, what we fight for is to come out of it, but not to fear death or what will kill us. We have the backing of our ancestors, we're victors already.
Written by: Charles Yeboah (Sir Lord)
Contact/WhatsApp: +233249542111
Email: [email protected]