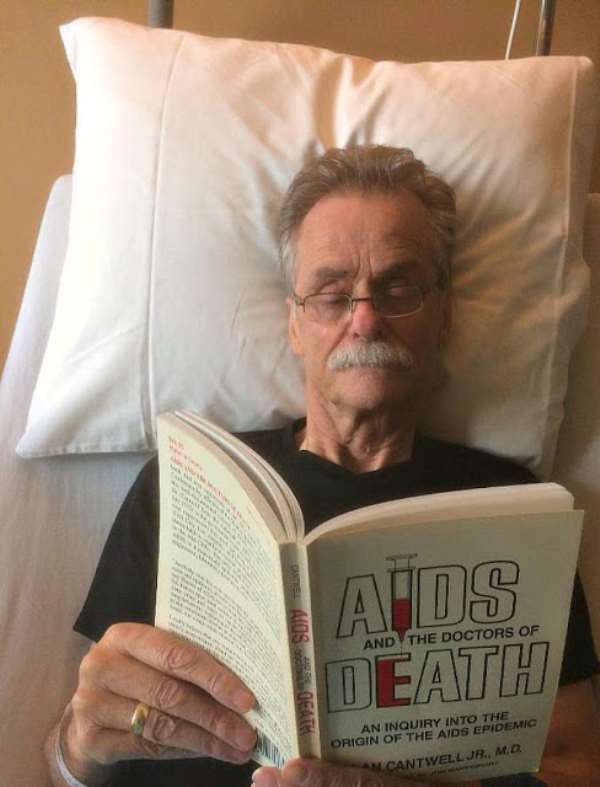 Johan Van Dongen at the hospital
My deepest gratitude goes to the surgeons of Urology and the Surgery team at St. Catharina Hospital in Eindhoven, Holland. Brain damage and even death were waiting for me but after a 9-hour operation, they gave me a new life.
Of course, my thanks also go to the nursing staff who tried with an unremitting dedication to making it possible for me to be comfortable. Especially the very human nocturnal conversations dragged me through.
I also want to thank all those people who have prayed for me worldwide, including the Ghanaian journalist Joel Savage, I enjoyed his prayer in his own language next to my bed.
I also extend my thanks to Truus Wiegand, To Colson and Smart G. Isowo, the Director of the Center for Prisons Reforms and Inmates Right CENPRIR, in Nigeria, who sang for me along with prisoners and have prayed.
Also, to thank Peter Morren, a biology teacher, and developer, from Urk, Flevoland Province, The Netherlands and finally I also thank God that He still wants me to live.
Johan van Dongen.
https://secretsofaidsandebola.blogspot.com/2018/04/prisons-inmates-rights-and-open-message.html
https://secretsofaidsandebola.blogspot.com/2018/04/a-call-to-buhari-over-rights-of-prison.html