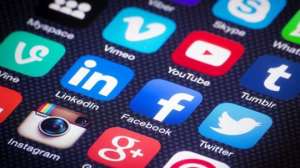 When you belong to a group, don't hide because one day it will be your day of honor but members won't be available since you did not build any bond
When discussions are ongoing, participate because you are selling your brain ability.
When contributions towards any course is asked for, don't belittle yourself, contribute your widow's mite, it becomes your memorial one day.
When events are being held, show up and get evolved, it is a way to build images in the mind of members.
Be deliberate to connect with new people during every event or gathering, and as well keep deepening old relationships.
When someone offends you, learn to forgive, if not satisfied get admins to talk about it, don't box everyone in gossip.
Remember to show everyone mutual respect and receive the same back.
If you go for events, be very moderate with drinks and food available, remember tomorrow it can be your turn to be a host, or you leave a glutton image with people.
When you get to date someone respects your privacy especially when things don't end well, because when it was rosy it was private enjoyment.
In dating, don't just use material things to exchange for sex for the sake of it, relationship whether erotic or mutual is key to preserve because we don't know tomorrow.
Don't use foul words on each other when tempers go high.
When you are depressed, when you have thoughts of suicide or when you are stressed, try and confide in a member, so we support each other.
Learn to involve admins in potential business deals to safeguard challenges.
Scofray Nana Yaw Yeboah
Transformational Coach |Certified Professional Trainer | Brands Expert | Author