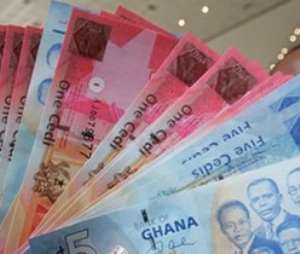 In Genesis 29, a story is told of Jacob toiling for his would-be inlaw for seven years to have the wife Rachel.
This story thus illustrates in principle that a young man who has interest in a young lady maybe has a duty to put his money where his mouth is.
It is also found in many cultures the practice of betrothing a young lady to a man.And in this arrangement, a man is expected to be generous to the would be inlaws even as he prepares to perform the marriage proper for the wife.
And this is where it gets tricky.
Even when a young woman is betrothed to a man; and a man makes it his habit to support the upkeep of the lady whilst she lives with the father, customs still say a man cannot claim a lady betrothed to him as wife before the marriage proper.
And the risk involved in this venture is what Jacob suffered from Rachel's father, Laban . We also have a typical example of Ananse exploiting this clause to dupe prospecting men who sought his daughter, Anansewa's hand in a story told in The Marriage of Anansewa by Efua Sutherland.
So, even as by custom, there are enough reasons why a boyfriend should support a girlfriend, it is important boyfriends exercise this investment wisely.
Boyfriends should be sure about what they are investing in. They must be investing in a ' good' product. As an investor, you must be sure there is enough grounds you would make good returns.
A boyfriend can't be investing in an ingrate girlfriend. Some girls are ungrateful. You must be investing in what is modest. You would need a wife who would be modest; only modest wives can live bad times with you.
You can't be buying very expensive phones for girlfriends.
Remember, you are going to bear a higher responsibility in marriage in future. You need to prepare for a good future for yourself particularly; and your family.
In our times, we don't take wives early; and many young men are taking advantage of the less financial burden in living long single lives to invest for the future.
I know a few young men who put up their four bedroom houses in tbeir thirties before marriage.
In our time, job security is at threat; you need to make the best of your income today; you never know.
You need to prepare to pay university fees for your grown up children in your retirement since we delay in childbirth.
Many men go to their early grave because of financial burden in their old age.
You need to plan to have the best of life in your old age; you could plan to have a new car at 60.
Everyman deserves such pampering at 60
If you are thinking wild, you could have enough to buy the services of a young beautiful nurse to attend to you day and night.
You take away one unemployed nurse on the street.
Like King David, you could pass to your ancestors in youthful warmth. 1King 1:
Lol.
Paul Zowonu