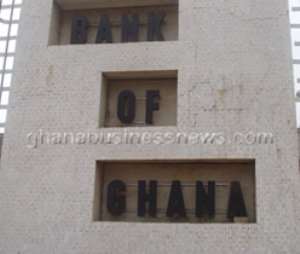 Financial inclusion has been identified by many players in the financial space as the tool to alleviate poverty. Pursuant to the Maya declaration in 2011, many countries have committed to ensuring that their populace have access to financial access. This commitment inspired a lot of policy formation and financial sector reforms and Ghana is not distant from this position. Despite the plethora of efforts by the central bank of Ghana, poverty is still a famed spectacle in the country with about 25% living on less than GHc11 daily a $2 equivalent. It is argued however that poverty is still more a rural phenomenon in the country. Bank of Ghana (BoG) in 2017 commenced a cleanup project in an attempt to strengthen the financial sector. Consequently, a worrying trend of a jarring cessation of the operations for some financial institutions in the country is countersigned. This raises eyebrows about the seriousness of BoG to its commitment to the Maya declaration couple with a lot of panic.
Rural and community banks have been noted for providing banking services to the rural population, providing credit to small-scale farmers and businesses and supporting development projects since 1976. According to current data available on BoG website, there are 144 rural banks in the country with the Northern sector recording the lowest number of banks. Their activities have been cherished by many of the rural folks who have not been the focus of the commercial banks. A notice cited by Bank of Ghana dated August 16, 2019 made it clear that Rural and Community Banks are key in its financial inclusion agenda. However, they are the center of attention this time around in the BoG scope of cleanup exercise.
I am sure BoG cares more about the rural societies by giving a directive to rural banks to raise the minimum capital from GH¢500,000 to GH¢1 million and for community banks to raise theirs to GH¢2 million effective February 28 2020. I am particularly concerned also about how these banks will meet their minimum capital requirements because they are constrained by their inability to make more profit due to the fact that most of their branches are situated in rural communities where economic activities are low and they provide services largely to customers at the bottom of the financial pyramid. Well, mergers and acquisition will come to play at the intuitive level or they have to go and see Otumfuor as suggested by Prince Kofi Amoabeng of UT fame. But does raising of minimum capital precludes a bank from collapsing? This question boggles my mind.
Rural banks have been the beacon of hope to us the rural folks. The herculean muscle of BoG in liquidating banks that they considered non-compliant is one that is not subject to any qualm. Of paramount concern to me is the methodology of BoG this time considering the level of panic in the financial sector already. For a country that is focused on combating poverty, formulating ill-disposed policies to existing financial institutions is not the path to travel in my opinion. Are we not in the enterprise of deepening poverty since banking operations will now become foreign to our rural folks Mr. Governor? I would be most grateful if you are in the position to publish your correspondence with these institutions this time because you appear to be autocratic and doing the noble jobs of politicians. Any additional closure of a rural and community bank in the country can distant banking services from the rural people and deepen poverty by an appreciable margin. At the moments the fates of these institutions are not known.
In order for a country to attain full financial inclusion the following are of great importance. Financial services should be accessible to all: this is the goal of financial inclusion. Financial services provided should also be of quality: quality financial inclusion includes the following traits: affordability, convenience, product-fit, safety, dignity of treatment, and client protection. This I think should be the focus of BoG. Given that financial inclusion is found to decrease poverty as suggested by the empirical studies of Demirguc-Kunt, A. & Peria, M. (2005), government and stakeholders should champion efforts that seek to minimize the challenges of having formal financial accounts since it is the first step towards being formally financially inclusive. More efforts should be reinvigorated to increase the number of people to have formal bank account and access to financial services. Bank of Ghana should bring up policies that minimizes the bureaucracies and the many formalities in opening just a simple account. The banking sector can also be encouraged to adopt banking initiatives that are aimed at increasing the number of people who hold bank accounts. In other jurisdictions like India through their ―"No frills", Germany with ―"Everyman" and South Africa with their ―"Mzansi" accounts have increased the population of people with bank accounts. The horn of panic could be managed in the financial space if policy focus is redirected.
SELASSIE A. RICH is a finance analyst and a social commentator. CONTACT DETAILS: Tel: +233 264 565 356 Email: [email protected]