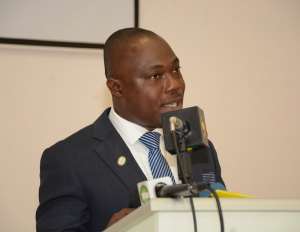 Yentik Gariba
I am not an architect for defending nor condoning any act that seeks to berate the dignity of our respected women and ladies but it is instructive to note that the Whiteman is out to destroy the hard-earned prestige and honour the African universities especially Legon and UniLag are making at the international community.
The use of the said lecturers in the concocted video is a symbolic representation of African civilization as far as our education is concerned. These are attempts to run down the dignity, prestige, and excellence the universities in question have made over decades.
This in my view should be scrutinized seriously bearing in mind the diabolic intentions behind the white man agenda which is to make our only universities unpopular globally! The white man is very smart! The issue of sexual harassment is a global phenomenon that is not limited to Africa, but we have never heard the international media exposing western universities on such issues!
The said lecturers have said or done nothing in the videos to merit their removal! The videos are doctored to destroy Africa! If our reputation universities are made to appear worthless internationally, then where are we going as a continent? I wish to call on the leaders of African states as a matter urgency to deal with this neo-colonialist a gender which if not nibbed in the bud unanimously will grow to infect us like a disease cursed on us, to not only the current generation but future and future generation yet to come. Africa must be smart and steadfast before the white man recolonized us through these kinds of irresponsible journalism.
These acts if allowed to grow will spell a serious doom for us as Africans in the not too distant future.
Lead person
Democratic Advocates for Positive Change Africa Ghana,
West Africa.