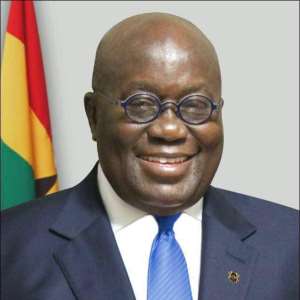 Good morning Mr President, Nana Addo Dankwa Akufo ADDO. Mr President, I bring you greetings this morning after a critical thoughtful thought about your inaction towards conventional dictates of state as well as the authority vested on you as commander of the army force. It is totally quiet berating and image drowning for an independent state with an authoritative president to fail in the exercise of his reserve powers to crack the whip in the midst of total abhorrence and complete flout of state authority Mr President.
One of the issues that is of public concern is Kennedy Agyapong to disrespect not only the August House of Parliament, but also, the ultimate authority of the state in which you occupy, Mr President. A lot of Ghanaians were taken aback how you nicodemusly, and reluctantly paid death ears to Hon Kennedy Agyapong who totally flouted the civil rights of an innocent citizen of this state by publicly calling on the social miscreants of the nation to go for the life of Ahmed Suale for a ransom, which he(Kennedy Agyapong) promised to pay. As a republic, the citizens of Ghana were patiently waiting to see if the state would exercise its duty of protecting the rights of the citizens, which you failed us abysmally. Mr President, what could have been the motivations for your inaction? A lot of Ghanaians have raised several theories that could account for your inaction. Among these theories which are mindboggling is that Kennedy Agyapong was the sole financier of Nana Addo's government towards 2016 elections. For which reason you cannot afford to let him down which in your wisdom would amount to betrayal. Mr President, you prefer to betray the 28million Ghanaians in order to safeguard Kennedy Agyapong as a party man. Right!
Other theories have it that you are just a mere occupant of the presidency and that Kennedy is the president of this republic. Mr President, you need to speak to this theories.
Again, Ghanaians are also seriously at lost as to why the president , Nana Addo cannot equally reshuffle his ministers upon opulent display of corruption among them. Since ADDO took over the mantle of leadership, which is very unusual of our presidents from independence to date, has failed woefully to reshuffle his government. This is not to say that the government has been without challenges or corrupt practices. According to renowned organisations, the Nana ADDO government appears to be the worst government in terms of corruption, since independence. This is totally unheard of and a source of worry to every responsible Ghanaian in this country. A number of theories have also been propounded for this lack of action by the president. One theory is that those ministers who are neck deeped in corruption allegations were those responsible for financing the Nana ADDO campaign. Hence he has no moral authority to dare question their corrupt practices. A number of scholars have also have it that Nana Addo's government is made up of family and friends. If indeed the government is made up of family and friends, who dare the president to sack or reshuffle the government? To avoid being neglected by his family and cronies, Nana Addo cannot do nothing more than connive and condone with his ministers to promote corrupt activities in Ghana.
CONCLUSION
We therefore need a Messiah, like Former president John Mahama, to come and salvage our nation and indeed, our republic, from sinking deep into corruption led by very greedy bastards and unfeeling personalities led by Nana Addo and his cohorts.
God safe Ghana!
Yentik Gariba
Sakogu
Citizen, not a Spectator,
Northeast Region