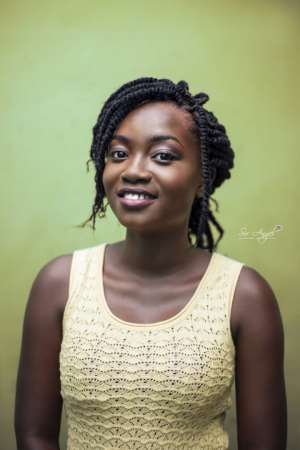 Reindolf Amankwa
One day as I was cascading down the steep slope that leads to the narrow bridge at the bottom of the hill, our eyes met. It looked like a head-on meeting on the bridge.
Truly, these could have been the words of Chinua Achebe yet spilled by a young man who could have been sure of meeting love.
Noticing her at once, my heart jumped even as taking off my eyes from this beauty would be dangerous. Indeed, like all other men of good sight who cherish the beauty in a woman, I could never have been more dead to her love all at once.
For if she continuously stared at me or was looking elsewhere, I could not be more or less concerned. All I wanted was not to lose sight of her. Indeed, she's beautiful.
Her two breasts are like two young roes that are twins, and her neck as a tower of ivory.
Patiently did I enjoy observing and wanting to enter a trance where I would at once stand with her before the alter of joinery. My dove my undefiled is she that cometh.
Inevitably, she's worth being my accomplice in love affairs for her fairness is unique amongst the many. Living without her is death.
It was then I realised we had met for destiny sake. Destiny they say does not lie, neither does it fail. The dove is found.
She's an adorable one than a princess. Trust me, this day won't pass by until she's called my own.
Who is she that looketh forth as the morning, fair as the moon, clear as the sun, and terrible as an army with banners?
Indeed my dove and undefiled is but one, may I never rest until she's mine. Let me find her as undefiled as a virgin, being so precious as highly as of a bride prize.
As I seat calmly in the quietest corner of my abode, I earnestly wished my dreams never saw an end of seeing my dove and undefiled filled with smiles of beauty.
Those are my words but who is this lady whose beauty I can't stop dreaming about? Oh! My dove my undefiled is but one, may I never rest until she is mine.
Disclaimer: The image used does not necessarily reflect the character or statements used or made in the article. Any unfortunate event that may arise due to its usage is highly regretted.
Written by:
Reindolf Amankwa
[email protected]