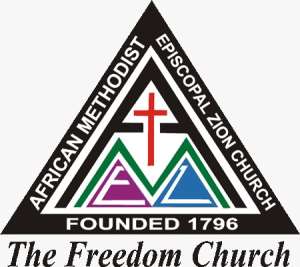 The A.M.E ZION church has expressed its gratitude to all stakeholders and patrons for making the west Ghana annual conference a success.
The conference, which marks the 112th edition since its inception was graced with notable figures such as Rt. Rev. Dr. Hillard and Dela K. Dogbe, the Presiding Prelate for West African Episcopal District.
In a statement signed by the National Organiser and Publicity Secretary, Mr. Atta Mensah mentioned that feedback received after the conference confirms how productive and pleasant the conference went.
"The success is to a large extent due to various district's support. It's worth stressing that not only was the host church responsive and efficient, but also proactive and permanently available, this giving us first-hand proof of the genuine hospitality and helpfulness", he added.
The statement also singled out Rev. Derek Ben Kwofie, host pastor of the conference affirming his gratitude for supervising this year's conference.
"To all patrons who have assisted the conference in diverse ways, you are duly acknowledged and we pray for more blessings for you adding that so many people have contributed in so many ways to turn the event into a smoothly running one and a very good atmosphere for discussions, accountability, appointments and networking," it emphasised.