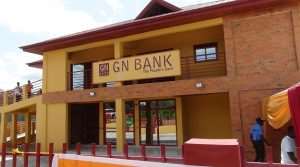 Our culture is part of the reasons these things are happening.
Ghanaians don't know how to separate their business lives from their personal lives.
Even in politics, we do that.
Presidents put into sensitive places family and friends who don't see their positions as helping to improve corporate Ghana business.
People go into public positions to see their positions as privileged positions to enjoy.
Most of the people employed to manage these collapsed financial institutions didn't separate their personal lives from the businesses they managed.
We hear of big big pastors taking big big loans without being asked to provide proper securities for the loans they were taking.
These financial institutions gave loans to family and friends without collaterals.
And these things are not acceptable banking practices anywhere.
If we don't change our mindset that only family and friends are the only ones could be trusted to support us in business, things would always be like this.
We have companies which are over a hundred years in America and Europe.
KFC was founded in 1952; Toyota was founded in 1937, and Nestle was founded in 1866
These companies have lasted long mostly because those who conceived these businesses thought beyond family and friends when putting up their businesses.
How many businesses here have survived more than twenty years?
Most founders of businesses here don't envision their businesses surviving even after they are gone.
That is why they don't put in place structures that would survive time to manage their businesses.
And that is what founders of businesses in other places do to get their businesses to survive over a hundred years.
Unfortunately, in our part of the world, even founders of Christ churches who used poor people's collections to build large churches would want to leave the management of the churches to their families when they are gone.
And the reasons these churches collapse when founders are gone.
And without businesses, where would school leavers find jobs?
NABCO?
We should wake up and take life seriously.
Paul Zowonu
Accra.
#talkingblues
17/08/19:15:21