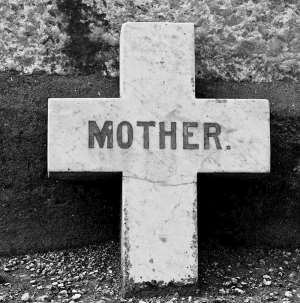 Inclusivity has become a 'tinkling cymbal' and a 'major theme' in global discussions premised on the idea of "leave no one behind" in promoting development worldwide. In fact, the over-arching aim is to ensure "healthier, more prosperous, inclusive and resilient world we all want" (World Health Organization [WHO], 2018; United Nations Global Assembly [UNGA], 2015). Thus, global thinking on development goals has metamorphosed through the transformation of the Millennium Development Goals (MDGs) to Sustainable Development Goals (SDGs) expected to be realised by 2030. The SDG 3 for instance, has centered on promoting good health and well being, with specific targets that ensure inclusivity. SDG 3.1 in particular, focuses on reducing the global maternal mortality ratio to less than 70 per 100,000 live births (WHO, 2018), with the central focus on the vulnerable and the poor in third world countries, Ghana not excepted.
In this article, I have focused on progress made so far in Ghana in relation to the SDG 3 which focuses on reducing drastically maternal mortality, the specific bottlenecks that tend to thwart government and other stakeholders' efforts, and how best Ghana can position itself in order to achieve the goal by 2030. This study is purely a desk review with key information extracted from national achieves on health as well as other relevant publications that contextualize Ghana. Despite this study being very brief, it provides a holistic picture on SDG 3 and maternal mortality in Ghana which might be of relevant to stakeholders in and outside Ghana.
Maternal mortality in Ghana, SDG 3 and the way forward till 2030
Maternal mortality is the death of a woman while pregnant or within 42 days of termination of pregnancy, irrespective of the duration and site of the pregnancy, from any cause related to or aggravated by the pregnancy or its management but not from accidental or incidental causes (WHO/UNICEF/UNFPA, 2004). In Ghana, maternal health care which is needed to reduce maternal mortality, has improved over the past years, albeit at a snail-movement pace. During the dispensation of the MDGs, maternal mortality ratio reduced from 740 per 100,000 live births to 503 per 100,000 live births; and then to 451 per 100,000 live births in 2008, and projections at that time revealed tacitly that Ghana will not be able to achieve the MDG target of 185 per 100,000 by 2015 as mortality will be reduced to only 329 per 100,000 (WHO, 2008; Ghana's Ministry of Health, 2012). Resultantly, Ghana could not achieve the target for the maternal mortality related MDG (MDG 5—Improve maternal health), and the transformation to the ambitious health related SDG (70 per 100,000 live births) put a greater pressure on Ghana to fill the existing gap and as well work very hard to realise the new goal.
The baseline report on SDGs in Ghana [as compiled by the National Development Planning Commission and the Ghana Statistical Service, 2018] revealed considerable progress Ghana has made in several health indicators such as HIV/AIDs and malaria infections, concerns regarding maternal mortality still persists. The baseline indicator for maternal mortality for the attainment of SDG 3 stands at 358. Efforts are been made in terms of advancing the proportion of births attended by skilled health personnel which is currently above 70%. This is to ensure that maternal mortality rate is reduced. Also, there has been the training of large number of health professionals, with the number of physicians per 1000 population increasing year-in-year-out [2013, 0.098; 2014, 0.110; 2015, 0.112; and 2016, 0.120]. The nurse-to-population ratio has also improved from 0.922 per 1000 population in 2013 to 1.197 in 2016. Access to reproductive health services and counseling and pre-natal, ante-natal and post-natal services to women have also seen improvement in the era towards strengthening maternal health (Ghana Statistical Service, 2014). National resource allocation to the health sector has also been increased, and in 2016 for instance, allocation to the health sector to help improve health services including the well being of maternal mothers represented 7 percent of the entire national budget (Budget Statement, 2016; Ghana Statistical Service, 2014). Effort gaps however, lay in the rural-urban divide, with several interventions offered to the urban population than the rural members. Health professionals prefer to work in the urban communities where infrastructural expansion is overly concentrated. Maternal mothers in the rural niche usually depend on Traditional Birth Attendants (TBAs) and indigenous knowledge, which according to the WHO (2008) need to be tackled.
Moving forward, Government of Ghana has to pay critical attention to rural regions, districts and communities, especially the Northern and Volta regions where socio-cultural practices enhance early marriages and pregnancies. Rural health infrastructural support is also necessary, and intensive counseling and education of maternal mothers are requisite in order to achieve the SDG 3. The critical attention on the rural communities should however, be engineered in a manner that the Government does not lose focus on the urban centres as well.
Acknowledgment:
Mr. Abubakari Mohammed
Dr.Kingsley K.A.Preko
Mr. Jibriel, Ali
Published by:
Aisha Hamidu
Level 200
Physician Assistant Studies
University of Cape Coast