Techiman; The Most Suitable Place For Bono East Regional Capital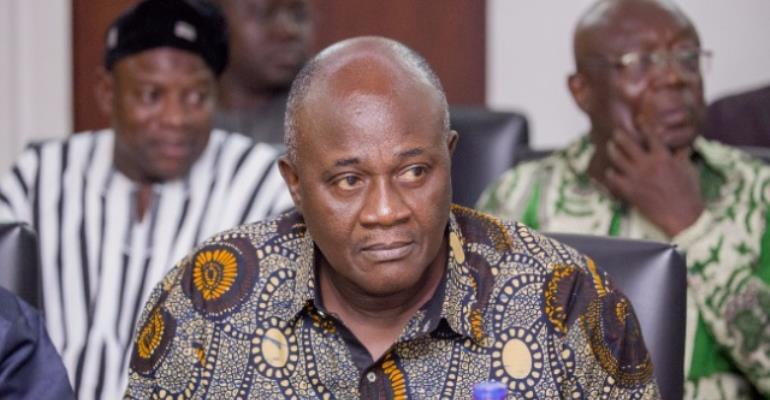 As a new region that is seeking to experience a smooth and speedy take-off in its development, it will be imperative for government to select a town that has the resource capacity to host the region's Administrative capital. Among other towns in the region, Techiman stands tall as the most prepared and strategically positioned town in the newly created region that meets any pre-condition as a justification for siting a regional capital.
Therefore, it will be expedient for government to leverage the infrastructural endowment of Techiman to be able to establish some of the regional infrastructural requirements such as regional Hospitals, Tertiary institutions and other Departments and Agencies in other areas in the newly created region to deepen decentralization.
The following are the factors that position Techiman as the most preferred destination for the regional capital of Bono East Region:
POPULATION: Techiman is the most populated town in the region with a total population of 251,284(GSS 2018), and a Voter population of 152,209 (EC 2018). Techiman per its current population qualifies to be raised to a Metropolitan status.
MARKET/TRADE: Techiman has one of the largest Markets in the West Africa sub-region which serves as the economic hub of the region.
FINANCIAL SERVICES: The economic viability of Techiman has attracted 15 of the major commercial banks in Ghana namely:
GCB; NIB; ADB; UMB; Ecobank; Republic Bank; First Atlantic Bank; FBN Bank; Omni Bank; Access Bank; Prudential Bank; Fidelity Bank; Barclays Bank; GT Bank; CBG;
There are also over 30 Non-Bank Financial institutions including Rural Banks, Savings and Loans Companies and Cooperative Credit Unions.
REVENUE MOBILIZATION: The Techiman GRA Small Tax Office (STO) superintends over the following Municipal/Districts in the Bono East region:
Nkoranza North and South
Atebubu-Amantin
Kintampo North and South
Pru East and West
Sene East and West
Again, the operational area of the SSNIT Techiman office also covers the entire Bono East region.
ENERGY: VRA/NEDCO Techiman Power sub-station distributes power to the entire Bono East region and some parts of Ashanti region.
TRANSPORTATION:
Techiman is a nodal town with direct road links to all the major towns within Bono East and other parts of the country: North-West to Wa (Upper West Region) and North-East to Bolgatanga (Upper East Region) through Tamale (Northern Region). The town is easily accessible to people at all times.
The town can boast of all the major transport companies in Ghana namely:
Metro Mass Transit Company
VIP Transport
(iii) O.A Travel and Tours
(b) RAILWAY: The proposed National Railway Network will have a station in Techiman to serve as a link between the Southern and the Northern parts of Ghana.
(c) AVIATION: Feasibility studies have been completed on a parcel of land for an Ultra-Light Air Strip by Ghana Civil Aviation Authority (GCAA) and a land earmarked for a proposed airport.
(d) GHANA NATIONAL GARAGES ASSOCIATION: Techiman has the second largest Garages Association (Magazine) in Ghana.
HOSPITALITY/TOURISM: Techiman has over 95 Hotels and Guest houses. 20 of the Hotels have facilities for conferences. The town also has 4 popular tourist sites (i.e. Tanoboase Sacred grove and Monastery; Buoyem caves and Bats colony; Our Lady of Fatima Calvary Grotto - Asueyi and Forikrom Boten caves) and others yet to be developed.
AGRICULTURE:
Techiman is the Regional Head office of the following Agric departments and Agencies under Ministry of Food and Agriculture:
Ghana Irrigation Development Authority (for B/A, Ashanti and Western Region),
Roots and Tuber Improvement (for B/A and Ashanti Region)
AGRO PROCESSING: Techiman has 4 major Agro processing factories:
Ghana Nuts Company Ltd
International Oil Company
Raj Kumar Impex Ltd
Techiman Tomato Processing Company (TEPCO)
EDUCATION:
Tertiary Institutions: Techiman has a strong presence of institutions of higher learning namely:
Valley View University (VVU)
University of Education, Winneba – Techiman Study Centre
University of Cape Coast (CoDE)
Jackson College of Education
Holy Family Nursing and Midwifery College and
Krobo Nursing and Midwifery College
Secondary and Basic Schools: There are also
11 Senior High Schools
116 Public JHS
67 Private JHS
181 Public primary schools
96 Private Primary Schools
182 Public KGs
94 Private KGs
HEALTH: The city has 3 major Mission Hospitals (Holy Family Hospital, Ahmadiyya Hospital and Valley View University Hospital), a Polyclinic (Abrafi Children Hospital), 6Private Hospitals and over 15 Clinics and Maternity Homes
RELIGION: Techiman serves as the regional Administrative Headquarters for most of the major religious bodies such as:
Catholic Diocese of Techiman
SDA Mid-North Ghana Conference
Deeper Christian Life Church
Church of Pentecost
Fountain Gate Chapel
Islamic Muslim Mission
Ahmadiyya Muslim Mission
Al-Sunnah Wal Jamah
Christ Apostolic church
The New Apostolic Church
The Presbyterian Church, Ghana
SPORTS: The town has three (3) major football clubs with two of them currently in the Men and Women Premier League (i.e. Eleven Wonders and Ampem Darkoa Ladies), and Techiman City also in Division One league.
OFFICE ACCOMMODATION: Techiman has a 124-office complex fit to be used as an Administrative office for the Regional Coordinating Council (RCC) and bungalows to accommodate the Regional Minister and other staff of the Regional Coordinating Council.
MEDIA: The town has 10 commercial radio stations to strengthen citizen involvement in governance. They include: Classic Fm; ASTA Fm; Akina Radio; Adepa Fm; K FM; Rock Fm; Agyenkwa Fm; Winners Fm; Gaskiya Fm and Free Fm.
SECURITY: The Police administration has a Divisional Police Headquarters with a well-furnished office complex on a 15 Acre land well enough to accommodate a Regional Police Headquarters. The office complex was recently commissioned by H.E. Nana Addo Dankwa Akuffo-Addo on the 22nd of May, 2018.
There is a military detachment resident in Techiman to augment the operations of the Ghana Police service in the Bono East Region. A land has therefore been earmarked for the construction of a military barracks by Nananom of Techiman Traditional Council.
16. CREATIVE ART CULTURE
About 10 acres of land has been issue to the creative Art Ministry to be developed into a cultural village (Nkwantananso Cultural Village)
CONCLUSION
From the aforementioned factors, it is obviously clear and justifiable for Government and other stakeholders involved in the selection of towns as regional capitals to consider Techiman as the most appropriate and suitable town to host the administrative capital of the newly created Bono East Region.
Techiman by its strategic location and resource endowment already serves as the economic and administrative headquarters for most of the major religious bodies, financial institution and public institutions that are operating within the Bono Eat Region.
Moreover, considering Techiman as the Regional Capital will not only ensure a smooth take-off of the newly created region but also help government to use the Seed Capital earmarked for the region to tackle the immediate infrastructural needs, provide portable water and the construction of good road network to facilitate the movement of people and goods within the region.
We the Bono East Youth Alliance-Techiman; therefore humbly appeal to H.E Nana Addo Dankwa Akufo-Addo, the President of the Republic of Ghana and other stakeholders to consider Techiman as the Regional Capital of the newly created Bono East Region to speed up the development of the area.
…..SIGNED…..
PRINCE KORANG ANTWI-BOASIAKO
Aka: NANA YAW KORANG ANTWI-BOASIAKO
(PRESIDENT-0244414111/0209355411)
ANTWI.K.GEORGE
(SECRETARY-0244016046/0208306070)
EVERSON ADDO-DONKOR
(P.R.O-0200540750)
AHMED MOHAMMED
(TREASURER-0244015191/0207157999)