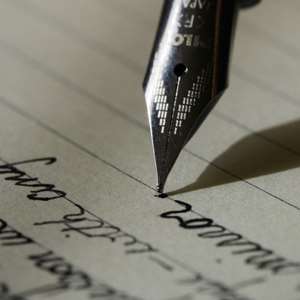 There are strange developments between Nigeria and India. India and Nigeria are the largest Democracies in Asia and Africa respectively. India has a population of 1.36 Billion and the Nigerian Leader being the head of the worlds most populous black Nation is regarded as a torch bearer bearer of 1.2 Billion Blacks world wide and 1.2 billion Africans. Nigeria has the second fastest growing population after India
Pandit Nehru was born November 14 1889 and the Next day, November 15 1889 saw the birth of Ooni of Ife, Sir Adesoji Aderemi . Nehru was first prime minister of India with political capital in Delhi and Sir Aderemi was first African Governor
Nehru"s daughter,Indira Gandhi was first woman Prime minister of India and Sir Aderemis Daughter Tejumade Alakija was Nigeria"s first Woman Head of Service.Nehru and Aderemi both fought for the Independence of their respective countries from the British and they both met on different occasions with Queen Elizabeth of England and British Prime Minister Winston Spencer Churchill.
Its gets even more strange with the two Nationalists, Mahatma Gandhi and Bola Ige.Gandhi and Ige were both Lawyers, both studied law at the University college, London. Both were called to the Bar at Inner Temple .Both Gandhi and Ige were assassinated in New Delhi and Ibadan respectively. .Bola Ige reveals in His Autobiography, Kaduna Boy ,, that India is the first country he visited. He also revealed in, Kaduna Boy, that he had read virtually everything written by Gandhi and Nehru.When Nehru became Prime Minister he confesses he was he was happy as if he was an Indian and when Gandhi was assassinated he disclosed he had "days of excruciating mental agony" It was Chief Bola Ige then Governor of Old Oyo State who appointed Sir Aderemis daughter as Nigerias first Woman Head of Service and he it was also who presided over the ceremony marking the transition of Sir Adesoji Aderemi. Bola Ige was also a columnist for the Nigerian Tribune of which, Sir Adesoji Aderemi was first Chairman starting on the founding day November 16 1949. The founder being Chief Obafemi Awolowo who was to become Premier of Western Regionhe Awolowo"s first Autobiography is titled My Early Life,
Also on November 16 1949, Owelle of Onitsha DR.Nnamdi Azikwe turned 45 years. He became Governor General of Nigeria and fist President of Nigeria. Azikwes Autobiography is titled, My Odyssey, Bola Ige was first a Zikist(follower of Azikwe) before he became an Awoist along with his classmate at Ibadan Grammar School, Professor Akin L.Mabogunje, grandfather of African Geography, who was born October 18 1931 three days after APJ Kalaam , born Octoner 15 1931, who became President of India and is referred to as a Saint of Knowledge or the Missile Man. Kalaam is the Author the Book, Goverance for growth in India.. Please turn over
On reading ,ON DEVELOPING AND DEVELOPMENT a celebrated University of Ibadan lecture by Professor Akin L Mabogunje more than 30 years back, I thought he would have made a good Nigerian President. He recently won the equivalent of the Nobel Prize for Geography, His Autobiography is Tiltled A MEASURE OF GRACE.His Son,Ade , a Stanford Universoity Scientist has done some work in India,precisely,Ahmedabad said to be the best place to live in India.. Professor Mabogunje is the Founding Chairman of The Ibadan School of Government and Public Policy; Perhaps Africas most Ambitious School of Government which has as Vice Chairman Professor Tunji Olaopa, Author of the Book, THE JOYS OF LEARNING and a mentee of Professor Mabogunje. Professor Akinlawon Ladipo Mabogunje is one of the worldS thre greatest Ladipo"s. The Other Two are Professor Ladipo Banjo, Author of the Memoir, IN THE SADDLE and Professor Ladipo Akinkugbe.
Furthermore it should be noted that Indias Richest Man, Mukesh Ambani and Africa"s richest Man, Aliko Dangote were both born in the same month of the same year. Mukesh Ambani on April 10 1957 and the Nigerian, Aliko Dangote on April 19 1957. Ambani Is Chairman Reliance Industries which owns, in Gujarat, what is currently the worlds largest oil refinery whereas Dangote, Chairman of Dangote Group, is building in Lagos what would become the worlds worlds largest oil refinery.
In addition to the aforementioned, by volume, India leads the film Industry with Bollywood and Nigeria comes next with Nollywood. Nigeria has just replaced India as the Poverty capital of the world and India is is also the largest importer of Nigerian Crude oil.
Friend of Bola Ige, friend of the Awolowo family,Chief of Ile- Ife,the Philosopher, Statesman,Physician, kid brother to Chief Ibukun Akinkugbe,Nigeria"s oldest Pharmacist and ,Business and Industry Guru, father of African Hypertension ,serial chairman of important committtees and Global figure, Professor Ladipo Akinkugbe revealed in his Autobiography, Footnotes and Foot prints, he was surprised and impressed when he visited India in 1979 to find that virtually everything in his hotel were made in India. Even more suprising for him was the fact that the Aeroplane he flew in was not only assembled in India it was manufactured in India. Nigeria and Africa has Produced Technocrats like Adigun Abiodun and Professors like Jubril Aminu, Iya Abubakar, Rabiu Babatunde, Aderemi Kuku, Deborah Ajakaiye, Francisca Okeke, Oyewale Tomori, If I may ask "Can Nigeria or Africa replicate the miracle and successes of India in Wole Soyinka standard Restaurants, entrepreneurship,, Information Technology, Biotechnology, Space Technology,Nuclear Science , Pharmaceuiticals and Medical Tourism?". Well, Augustine Togonu-Bickersteth only time would tell.