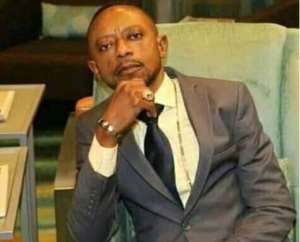 Rev. Owusu Bempah
It is becoming increasingly worrying in this country on every passing 31st December night. High profile citizens will have to be on the alert and hold their breath for hours until they are certain their names are not on the list of those who are going to be predicted to die in the coming year by some lunatics who called themselves prophets of the Most High God. 'Prophets' who could not foresee the destruction of their own churches or foresee that their marriages would collapse abruptly.
Last night, I watched an interview of two upcoming young musicians on Joy News ( Kidi and Kuami Eugene) who were among many predicted to die this year by one of the prophets of doom, Nigel, and I could feel their frustration and total disappointment. Nigel was hailed by some gullible youths for accurately predicting the death of Ebony the musician who died in an accident early last year. It is therefore not surprising that Kidi and Kuami Eugene were worried. Nobody talks about the countless number of their failed false prophecies. The focus has always been the only one accurate prediction among million failed ones.
The problem is that these doomsayers in cassock don't stop at their predictions, they travel at any length to ensure that their predictions come to pass. What follows the so called prophecy is worse than the false prophecy itself. Dining with Lucifer or his agents like maame water, Tigere, Antoa and all sorts of spirits is very much part of their schemes. Various sums of money are also squeezed from the pockets of some of their victims to placate the Almighty God according to them. Placate God? They end up using such monies to buy themselves the most expensive houses in town and the one in town cars while their victims continue to suffer mental torture not knowing whether they will live or die as predicted.
Some believe Owusu Bempah, another doomsayer 'met his meter' yesterday when some youths decided to pay a surprise visit to one of his churches. In a Rambo style characteristic of Owusu Bempah himself whenever he deals with radio stations which criticize him openly, the youth made sure they left an everlasting message for him. There is a reason why God hasn't revealed our date of death to us. Such revelations would have been unbearable no matter how firm our faiths are. Several years now, Owusu Bempah continues his madness of predicting the death of John Mahama. The latest prediction being that John Mahama would be killed by an arrow shot at him. Unbelievable isn't it? Yet our lazy and reactive security network is looking on unconcerned because a prophet said so? A lawless society we have become. A society where lives don't matter. All that matters is cash and foolishness.
As a muslim, the Quran has made it clear to us that we are all going taste death. "Every soul shall taste death". Therefore, it is only an ignorant muslim who will be disturbed by the threat or fear of death. Our security agencies should wake up from their slumber and bring Owusu Bempah and his likes to book else the citizens will take the law into their own hands. I am becoming increasingly worried about the attacks on pastors lately. People are getting fed up with some of them and their lies and tactics. It is about time they change their bad ways.
Similar trend of lies, false predictions and fraud is growing among some muslim malams if I should put it that way. They claim they can even make you erect and fuck your lover well by merely chanting some incomprehensible words. On the Day of Judgement, I foresee God whipping some crooks. May God give us understanding.