Throughout The Generation Of Creation God Has Been Consistent In Keeping With His Virtues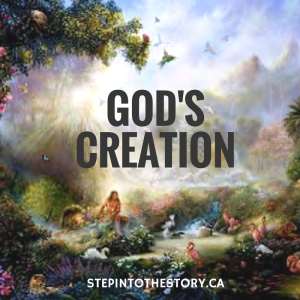 Throughout, His creation God is consistent and prevails unchangeable. He is very faithful, consistent, just, fair, kept the balance perfectly of His Virtues. Part of which we see from the Ten commandments.
Whatever is going on in our world is the result of the inconsistency of Satan copied into corrupted human kind. All kinds of governance portrays this lack. Check the Americans, the developed worlds is beginning to see millions of their citizens captured into poverty, a very deplorable situation brought onto ourselves.
But, compared to our God His system has been consistent and unchangeable. He feeds even birds who does not work. If mankind have hearkened to God's instructions on how to manage and use earthly resources; the entire world would have been fairly fed.The GODLY management of our natural resources and environment also maintained well will have benefited all.
Even, in this system as wrong as it's, Paul reminds us of the promise of God reaching all with Godly attitude.
I will never leave you or forsake you.
Hebrews 13:1‭-‬6 HCSB
Let brotherly love continue. Don't neglect to show hospitality, for by doing this some have welcomed angels as guests without knowing it. Remember the prisoners, as though you were in prison with them, and the mistreated, as though you yourselves were suffering bodily.
Marriage must be respected by all, and the marriage bed kept undefiled, because God will judge immoral people and adulterers. Your life should be free from the love of money. Be satisfied with what you have, for He Himself has said, I will never leave you or forsake you.
Therefore, we may boldly say: The Lord is my helper; I will not be afraid. What can man do to me? Considera world where humanity evolvedwith the attributes of God, some as listed below.
~~Take note of ten important things taught in this passage.
1. Brotherly love
2. Hospitality
3. Remember the prisoners (Those imprisoned for the Faith such as Paul, Timothy, Peter etc throughout history and today.)
4. Marriage bed must kept undefiled
5. Be free from the love of money
6. Contentment
7. God will never leave you
8. Yahweh is your helper
9. Do not be afraid
10. Do not fear man
Go through the passage again and notice how these topics are addressed. These are some of the core doctrines of following Christ. Those who ignore these are not followers of Christ, and to them He would say, "I never knew you". Examine yourself and see where you fall short. Scripture says by their fruits, you would know them, mangoes don't grow on orange tress. Turn away from sin and the lust of the flesh which leads to "death" accept Christ and partake of life in Him.
Therefore, let your walk with Christ reflect in EVERY AREA OF YOUR LIFE. To worship God, is to bring glory to His name. It is for this reason Christ came to live among men, that He may show us the way to God.
No one can go to Yahweh except the one who has been born again in heart and in deeds as taught by Jesus. He's the only way. All the Holy Books of the Bible points to this One Way. All called of God (CHURCH)were to follow the footsteps of the Holy Bible in JESUS CHRIST. And so must be our witnesses,testimonies, and confessions should point to "THE WAY OF JESUS CHRIST.