3-Unit Classroom Block For Tain District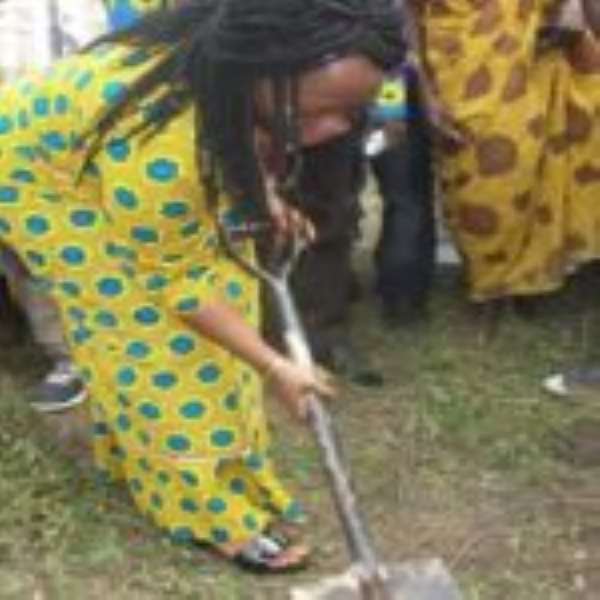 The Tain District Assembly has commenced construction of a three-unit classroom block for Brodi Roman Catholic Junior High School.
The project is being funded from the District Development Fund (DDF) and is expected to be completed within four months.
The new block, when completed, will have 35 dual desks in each class, and a four-seater toilet facility for the school.
The Headteacher of the school, Mr. Eric Mensah, commended the District Chief Executive (DCE), Madam Charity Foriwaa Dwomoh, for the project, and made an appeal for the primary level, which has over 500 pupils, to be renovated as well.
The DCE said the current classroom block being used discourages pupils from attending school because of its poor state.
Madam Charity Akua Foriwaa Dwomoh assured the chiefs and people in the Tain District of government's determination to help to improve on educational infrastructure in the district.
The Presiding Member of the Assembly, Mr. Isaac Manu Kwaku, appealed to the community to support the contractor for the project to be completed within the stipulated period.