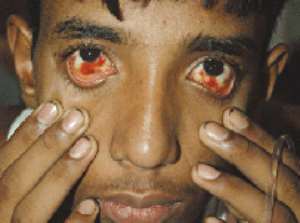 Symptoms of the West Nile Virus: The Rockefeller Institute had been working on this particular virus since at least 1943
In 2006, Michael Greenwood wrote an article for the Yale School of Public Health entitled, "Aerial Spraying Effectively Reduces Incidence of West Nile Virus (WNV) in Humans.
The article stated that the incidence of human West Nile virus cases can be significantly reduced through large-scale aerial spraying that targets adult mosquitoes, according to research by the Yale School of Public Health and the California Department of Public Health.
California Aerial Spraying for WNV and SV40
In February 2009 to present date, aerial spraying for the WNV occurred in major cities within the State of California. During spraying of Anaheim, CA, people were exposed to heavy spraying while doing their daily exercise.
Heavy helicopter activity occurred for several days in this area. After spraying, people experienced lightheartedness, nausea, muscle aches and increased low back pain. The virus appeared throughout all over North America.
Humans were evaluated for toxicological mechanisms that were associated with pesticide exposure due to aerial spraying utilizing advanced biological monitoring testing.
The test results which included protein band testing utilizing, Protein Coupled Response. (PCR) methods which are positive for KD-45. KD-45, is the protein band of SV40 Simian Green Monkey virus.
HOW MILLIONS OF AMERICANS WERE GIVEN A CONTAMINATED CANCER-CAUSING VACCINE
Therefore, by now, everyone has heard of "West Nile Virus," that biological weapon of mass destruction that the USA sold to Iraq in 1985. The Centers for Disease Control and a biological sample company, the American Type Culture Collection, sent strains of all the germs to Iraq.
Iraq used them to make weapons, including anthrax, the bacteria that make botulinum toxin and the germs that cause gas gangrene, the records show. Iraq also got samples of other deadly pathogens, including the West Nile virus.
The transfers came in the 1980's, when the United States supported Iraq in its war against Iran. They were detailed in a 1994 Senate Banking Committee report and a 1995 follow-up letter from the Centers for Disease Control to the Senate.
The Rockefeller Institute had been working on this particular virus since at least 1943. Incidentally (or maybe not), it was also in 1943 that encephalitis (of which West Nile Virus is a form) was being worked on as a weapon by the US government at their Fort Detrick weapons laboratory, with "insects" used as delivery systems, just like the WNV-bearing mosquitoes of today.
During the 1994 U.S. Senate Hearing investigations over Gulf War Syndrome, Dr. Joshua Lederberg was exposed for sending West Nile to Iraq. Dr. Lederberg is former President of Rockefeller University in Manhattan, home to West Nile since the 1950's.
It was Lederberg who attempted to sell President Clinton millions of dollars worth of West Nile vaccine back in 1998, a year before the first outbreak.
Way easier to sell the vaccine these "post-outbreak" days. Dr. Lederberg is also on Rockefeller's Council on Foreign Relations, facilitating the bio-weapons study group.
Dr. Thomas Monath, another expert on West Nile, once worked at Fort Detrick. He now works at Acambis, maker of the West Nile vaccine and owned by the Hoechst (Farben)/Rhone-Poulenc life-science department "Aventis" and the American Home Products (Farben) subsidiary known as "Baxter."
The other maker of West Nile Vaccine is the American drug company Merck, another Rockefeller interest.
Rockefeller & I.G. Farben's anti-West Nile Virus mosquito sprays
Dr. Monath told the Center for Disease Control and New York City mayor Ralph Guilliani to spray the West Nile Virus-carrying mosquitoes. Of course, the recommended spray happened to be Malathion, produced by American Cyan-amid, owned by I.G.'s American Home Products.
In Canada, the city of Winnipeg, officials decided to spay for West Nile Virus mosquitoes, against the protests of many of the inhabitance.
Due to reports of highly-toxic and carcinogenic ingredients, immune-suppressing, flu-like, and respiratory arrest effects on humans in the spray-zone, New York health officials stopped using Malathion.
Instead, they used Anvil, an equally toxic and carcinogenic biocide spray produced by Chevron, another Rockefeller company.
American Cyanamid has since sold it's agricultural science department, including the Malathion patents, to none other than Farben's BASF.

Biologically engineered mosquitoes to carry the deadly disease
References:
https://www.amazon.com/Greatest-Medical-History-Against-Mankind-ebook/dp/B016W89W1G
www.newsmax.com/archives/articles/2002/9/23/210336.shtml
www.cdc.gov/ncidod/dvbid/westnile
The Rockefeller Institute – 1901-1953 – Origins and Growth" by George W. Corner, The Rockefeller Institute Press, NYC, 1964, p. 531
Death in the Air, Globalism, Terrorism and Toxic Warfare," Dr. Leonard G. Horowits, 2001, p. 104, see a
www.rockefeller.edu/about/past_presidents.php
Rule by Secrecy, pp. 32-34, "Death in the Air" p. 368 see also Q and A in 2001 Bio-terror with Joshua Lederberg.
www.stanford.edu/~chyba/bioterrorism_and_disease/agenda.html
www.acambis.com/default.asp?id=124
www.iht.com/IHT/MONEY/060599/my060599i.html
www.healingcelebrations.com/smallpoxandanthrax.html
www.basf.com/static/OpenMarket/Xcelerate/Preview_cid-974236855115_pubid-…