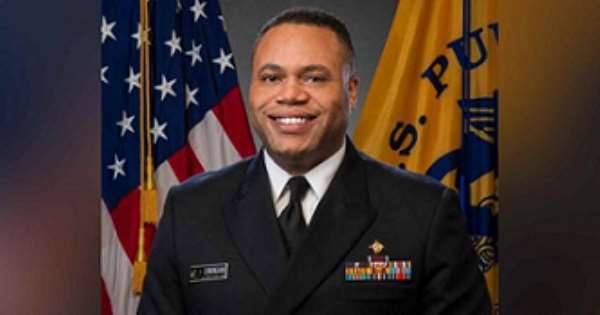 Timothy Cunnigham was murdered and the body dumped in Atlanta river
The Centers for Disease Control is a fraudulent criminal sub-military organization, run by vaccine zealots and pharmaceutical "deep state" operatives who have long abandoned anything resembling real science or public safety.
The former head of the CDC, Dr. Julie Gerberding, left the corrupt agency to cash in as the head of Merck's global vaccine division. She was later named by Vaccine News as "one of the evilest people in medicine today." In 2017, she won the "Science Ass-Hat of the Year" award.
More recently, another director of the CDC was forced to resign after being caught investing in shares of Merck while overseeing vaccine propaganda policies. Robert F. Kennedy Jr. calls the CDC "an edifice of fraud" and the CDC news website documents even more damning evidence of corruption, criminality and science fraud.
In 2016, the CDC refused to surrender research documents to Congress that clearly linked vaccines to autism. The corrupt establishment media, meanwhile, has been running interference and cover for the CDC for over two decades.
The Atlantic, for example, has been called "complicit in the vaccine holocaust" by covering up the vaccine damage to innocent children.
The CDC seems to be a secret military organization with known ties to international fugitives and science fraudsters. Yes, no less than a military organization because many of its"officials" wear full military garb.
Even Cunningham, the latest victim of a suspicious murder, is seen in a photo wearing his military uniform.
The CDC is also tied to international fugitive Poul Thorsen as we described before on this blog, a fraudulent data manipulator who fabricated fake science claiming vaccine ingredients were safe.
When federal authorities began to look more closely at the serious fraud committed by Thorsen, he fled to Europe and remains an international fugitive from justice to this day, taking millions of taxpayer dollars with him in a massive international science funding fraud system.
The CDC and the corrupt vaccine-pushing media continue to cite Thorsen's "scientific" studies to this day. Robert Kennedy of the World Mercury Project has called for Thorsen to be arrested and extradited to the United States to face federal charges for money laundering and fraud.
Given all these facts, does any informed person have any doubt that Cunningham was murdered for what he knew? Sadly, there appears to be another victim of the CDC's murderous regime that silences people to protect the dirty vaccine industry from public scrutiny.
The most dangerous job in the world right now, it seems, is being a CDC researcher who actually understands real science.
In essence, the CDC is the vaccine deep state and they find all sorts of sinister ways to silence scientists, whistleblowers, and so-called journalists. They are also behind the criminal DDoS attacks on Natural News and YouTube censorship of videos that express skepticism of vaccine safety.
Tim was a treasured member of the CDC family and his work as an epidemiologist was invaluable to CDC's efforts to protect the health, safety, and security of Americans," the CDC said in a statement to The Washington Post.
"Tim was a team leader in the Epidemiology and Surveillance Branch of CDC's Division of Population Health. He also completed CDC's Epidemic Intelligence Service Officer program. His research has been oriented towards understanding health differences related to race/ethnicity, socioeconomic status, gender, and geography."
CDR Cunningham also deployed for numerous public health emergency responses, including Superstorm Sandy, Ebola, and Zika. He served in multiple leadership roles with the Atlanta Commissioned Officers Association.
"Tim's impact will be felt not only through his significant contributions to CDC's mission but also through his influence on the lives of his colleagues and friends. We extend our condolences to his family and loved ones during this difficult time."
What is going on in America that scientists, doctors, NASA officials and many serving the medical institutions are mysteriously dying? Yet, the country has FBI. Evil politicians and assassinators think the world would be a better place if people are killed before the truth is revealed.
That is a big mistake, innocent blood can't be spilled and above all, no one can fight the truth. Surely, a time will come all those secret assassins will receive their wages.