Corrupt Kuapa Kokoo Officials Should Be Probed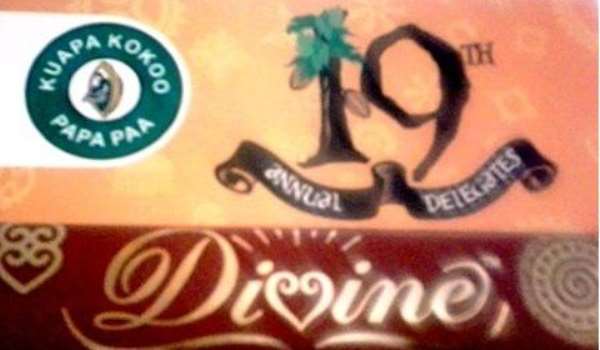 The leadership of Kuapa Kokoo is appealing to the security agencies to fast track investigations into corruption cases reported against some of their officers.
This, according to President of Kuapa Kokoo, Fatima Ali, will see those officers being held accountable for dishonestly applying funds of farmers for their personal gains.
Addressing the National Executive Council (NEC) and Society Presidents at an emergency meeting, Fatima Ali urged the leadership to engage the various security agencies where official reports of embezzlement have been lodged to intensify their investigations and come out with their findings to enable the leadership make informed decisions over them.
In the view of the organisation, some individuals have embezzled funds leading to the collapse of their credit union therefore, arresting and prosecuting such persons was long overdue, she said.
"The earlier the investigations are concluded and the findings made available, the better for us to make informed decisions as we progressively embark on our house cleaning and restructuring exercise," she added.
Meanwhile, management in a release issued Thursday, July 26, and signed by the Administrator of Kuapa Kokoo Farmers Cooperative Union (KKFU), Bernard Missedja, has called for calm among aggrieved farmers.
"Under the current leadership, the purchase of cocoa this year has been all time high and unprecedented in the history of the Union. This could partly be attributed to management's resolve to fight corruption and the systemic restructuring of the Union to make it attractive to both international and local investors," the statement noted.
Kuapa Kokoo, a Fairtrade-certified cocoa farmers organisation,, was established in 1993 by a group of cocoa farmers from Ghana with support from Twin Trading, Christian Aid and The Body Shop. It currently has over 100,000 registered members.
The Day Chocolate Company (a UK company, now Divine Chocolate) was set up by Kuapa Kokoo and Twin Trading in 1997.
The company primarily uses Kuapa's cocoa, and the cooperative also holds 44% of Divine Chocolate's stock. Kuapa uses its Fairtrade premium to pay bonuses to members, and invests in social projects, such as schools, bore-holes for drinking water, and mobile clinics.