Is rugby going soft? Talking points from Super Rugby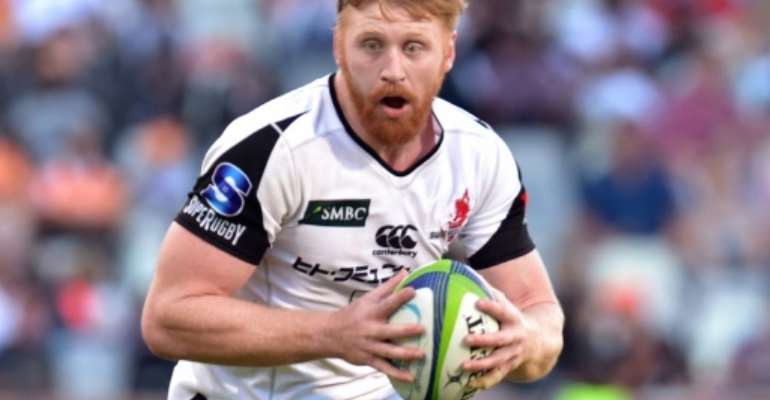 Five talking points after Super Rugby's final round of regular-season games:
Is rugby going soft?
Queensland Reds coach Brad Thorn and his opposite number Tony Brown both questioned Ed Quirk's dismissal after the Sunwolves forward was red-carded for a seemingly innocuous challenge in Brisbane.
The Sunwolves flanker was sent off for using closed right fist on the cheek of Reds fly-half Hamish Stewart in a ruck, leaving the Japanese team a man down for the majority of the game.
The Reds capitalised on their numerical superiority to run out 48-27 winners in a match of no play-off significance.
"I'm the opposition coach and I'm saying this is no good. Seriously, man, it's hurting the game," Thorn said after the game.
"A loose forward (Quirk) gives a five-eighth (fly-half) a little facial... isn't that what you are supposed to do?"
Brown, a former All Black, was dismayed by Quirk's dismissal, saying: "What a load of crap. It's just embarrassing."
However, SANZAAR tribunal cited Quirk and upheld the referee's decision by imposing a two-week ban.
'What a shocker'
The furious Wellington Hurricanes vented their anger over a dangerous tackle that felled Wes Goosen against the Waikato Chiefs -- but then apologised for their "inappropriate" tweet.
Chiefs midfielder Johnny Fa'auli was red-carded after he floored Goosen and was later suspended for six weeks, ruling him out of the play-offs.
"What a shocker... player with a bad history of that crap," the Hurricanes tweeted on their official Twitter account, while coach Chris Boyd called the hit a "deliberate act".
But the Hurricanes later issued a statement saying the post was deleted "because it was inappropriate", while club boss Avan Lee said: "We regret putting those comments out there and we apologised."
But Lee was also miffed by the media focus on the tweet, telling a radio interviewer: "There was a guy who was red-carded last night for a poor act. I don't think we should be talking about a tweet."
Gibson blasts 'soft efforts'
Coach Daryl Gibson blasted the NSW Waratahs after they were ambushed by the ACT Brumbies in their final round match in Sydney.
Having already secured a home quarter-final as the Australian conference champions, the Tahs blundered to a 40-31 defeat against the Brumbies, who were out of finals contention.
A furious Gibson said his side made only "soft efforts" and were already thinking about their play-off match against the Otago Highlanders, rather than concentrating on the Brumbies.
"What you saw was a team that was not focused on the job at hand, and getting ahead of itself in terms of already being in next week," Gibson said.
"As a coach it's disappointing because that's my responsibility, to make sure we're focusing on the job at hand."
'Bored' Chiefs urged to stay focused
The Waikato Chiefs were told to improve their focus heading into the play-offs after developing a worrying habit of tailing off in games.
Friday's clash with the Wellington Hurricanes was a classic example when the Chiefs turned 21-0 up but only just held on to win 28-24.
In the past three games they have totalled a whopping 80 unanswered points in the first half but yielded 65 points after the resumption.
But now the competition is into sudden-death, frustrated coach Colin Cooper is demanding his players keep their discipline.
"Sometimes playing big exit plays, and just kicking the ball, these guys get a little bit bored playing like that, and (feel) they've got to start running things," he said.
"So it's just getting that balance. Not cutting their wings, but just sticking to our structure a bit better than we have been."
Rebel yell
The Melbourne Rebels will have been furious when the Jaguares fielded a virtual reserve side in a 20-10 defeat by the Coastal Sharks in Durban.
The Australian outfit hoped the Argentines would at least draw in the South African port city, allowing the Rebels to reach the play-offs for the first time at the expense of the Sharks.
But a Jaguares starting line-up lacking stars Emiliano Boffelli, Nicolas Sanchez and Agustin Creevy rarely looked like avoiding defeat and doing the Rebels a huge favour.
Argentine skipper Pablo Matera dodged questions about the line-up, preferring to say "we are grateful that our play-off opponents (Golden Lions) are only one hour away by plane".
The Sharks and Rebels both finished on 36 points, but the South Africans' superior points difference earned them a quarter-final against defending champions Canterbury Crusaders in Christchurch.