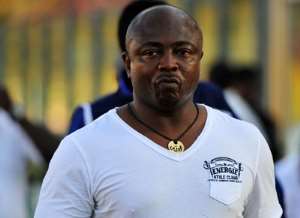 Abedi Ayew Pele
There is no denying the fact that Abedi Pele was the sensation of African football in the late 1980's to the 1990's! His inimitable skills on the pitch and his dribbling wizardry earned him the epithet "the maestro"! Little wonder he won the African footballer of the year for three consecutive times - a record that was unparalleled and unassailable during his hey days.
Abedi Pele's patriotism and his uncompromising love for his Country was the singular motivating force behind his spirited performances that propelled the Black Stars to the zenith of African Football! In those glorious days Abedi Pele and his colleagues played their all because of the love for Ghana and not because of the greedy desire for Nyantakyi's dollars !
After retirement Abedi Pele went on to create his own football Club, Nania FC , which did not only become a top notch Club but produced some of the finest footballers of our time.
The formidable Andre Dede Ayew and the unstoppable Jordan Ayew are living testimonies or monuments to Pele's football prowess!
If we put aside all trivialities, pettiness and of course sectionalism: Abedi Pele stands out as the most qualified person to man the GFA as its President. #Abedi Pele #for GFA president.
....Anuga Fortunate(0508704434)