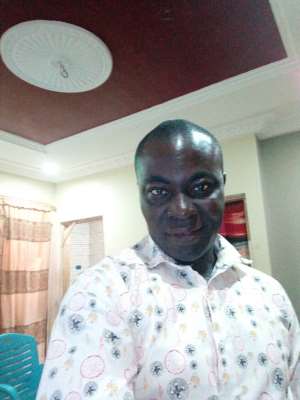 FREDERICK FORSON
Public Security Concerns On #12 Expose
The #12 expose has been very much hyped and marketed. The deaf and dumb and even the blind of our society have heard about the coming tsunami expected to hit the nation after the expose' had been viewed by the public.
Security is very high and looking at the predetermined attack on your person and the danger this particular piece has created, you need to consider creating more avenues for people to watch the video on 6th June, 2018.
Football is a passion of the nation and so #12 is arguably the passion of the people now.
People died, others collapsed, many more lost their happiness for days because their clubs or national teams lost crucial matches.
Innocent soccer fans fainted and died because the Ghanaian striker lost a penalty kick during a world cup match.
Others never returned to their homes from the stadia because of stampedes resulting from gunshots from trigger happy security guards.
The list is endless.
The clamour for tickets to watch the #12 is coming from every corner of the country.
The question is, where will you contain them?
And how will you ensure their security?
Tension is mounting, and numerous attempts to stop you from showing the video to the public are going on unabated.
Its becoming a fierce direct battle between your company, your good self on one hand and the seemingly untouchables in Ghana politics on the other hand.
Ghanaians have bought into your motto of "name, shame and jail".
The yet to be premiered video is one of the surest ways the innocent souls that have been lost due to the activities of greedy and corrupt elites and their money driven machinery in the game could be compensated for SOCIAL JUSTICE at last.
In the light of the above, may I suggest the following:
1. That giant screens be made available at vantage points such as Accra Shopping Mall, Adenta WASS, Osu, Tema, Accra Academy park etc.
2. Some of the major television stations could be given the offer to show it on the 6th June, 2018.
3. That is it could be viewed online as well.
The above measures could help reduce the risk and any danger that may arise.
FREDERICK FORSON
PR PRACTITIONER
#12nameshamandjail