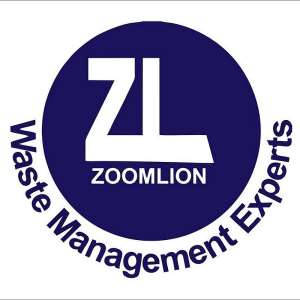 In every jurisdiction across the developed World, there is often a company or if you like a group of companies that project the image of those countries internationally through excellent delivery of public services! Regardless of whether those businesses are owned by the State or Private entities or both, the Countries of their origin take great pride in the niche those companies have carved for themselves and , their respective nations mostly strive to protect the escutcheon of these national brands!
Citizens of those respective countries where these companies originate revel in the thought that their country birthed a company that does not only epitomise excellence in a particular area of competence but most critically that produces goods and services that have helped to improve the human condition. Needless to say , these Western "national" companies have blossomed, fared and flourished so well that their presence is ubiquitous - their brands have become so larger than life that they have become commonplace names even in far away and distant Africa! These companies have not only developed by leaps and bounds but have been able to penetrate the shores of Africa because their respective Countries of origin have supported them and believed in them and in fact favoured them as choice brands!
A cursory or casual glance across the globe would reveal Western "national" brands or companies like; Mercedes, Toyota, Ford, Hyundai, McDonald's, KFC, Mahadra, Apple, Adidas, Nike, etc. These "national " companies owing to their "home" acceptability have been able to "invade" Africa and dictate our sense of taste and lifestyles and in the process have been able to rake in millions of dollars if not billions for their respective Countries in the form of taxes and foreign exchange and in fact have created myriad of job opportunities for their countries to boot!
Ostensibly, most of these "national " companies have created a sea of job opportunities far and beyond what governments can and are able to generate.
We have had countless instances where Western governments have intervened to bale private "national" businesses that were sliding to bankruptcy out of the quagmire due not only to the critical nature of the services they provide, nor the number of people who would be retrenched but owing to national pride - because those companies have for generations symbolized the excellence and authenticity of their countries notwithstanding their private status!
It is therefore in the supreme interest of any well meaning government which is worth its salt and which has the interest of its citizens at heart , to as a matter of urgency create the congenial atmosphere for businesses to flourish and stop putting artificial bottlenecks and obstacles on the path of businesses that are perceived not to be sympathetic to their political parties!
However, paradoxically in Africa and Ghana for that matter the opposite holds true. There is often a brazen attempt by Governments in cahoots with "quack" journalist and fanned on by some envious citizens to obliterate companies that appear to be prospering in their realm of competence .
From the foregoing, it stands to reason that for a company, a brand or an enterprise to become successful and for the State to reap the maximum benefits that could possibly and potentially accrue from such businesses; citizens and their governments where such companies emanate from must first and foremost endeavor to appreciate and support the efforts and sacrifices of such companies.
ZOOMLION
It goes without saying that Zoomlion is gaining traction in Africa and of course internationally as a proud Ghanaian company that is ridding several Cities across the world of filth and rubbish and thus projecting the image of Ghana internationally! The least we can do as Ghanaians is to tap them on the back for a good job well done or better still proffer suggestions on how to up their ante instead of trying desperately to demonize them or sully their hard earned reputation.
Have we as a Nation paused a moment to imagine the enormity of the filth that would have engulfed this good old Country but for the intervention of Zoomlion?
If there is one issue that is hanging around the neck of governments like an albatross then it is the issue of unemployment. All governments that have assumed the reins of governance including this incumbent government have had to contend with the worsening unemployment situation bedevilling our motherland. It wouldn't be out of place if I dare say our unemployment situation is approaching a crisis state driving governments out of their wits ends!
The situation would have been more catastrophic and messier if we hadn't been blessed with innovative Ghanaian companies like Zoomlion and others , which are absorbing a large chunk of our unemployed youth!
Against this backdrop, it is significant that for the good of the Country or as it were for our own good we must eschew the "pull him down" attitude that has brought several companies that were otherwise doing well to their knees. We must also as a Country be on the lookout for the phoney, indolent and self serving journalism exhibited by Manasseh Azure and his ilk which is not borne out of hard facts and evidence but rather speculative conjectures!
The type of disingenuous journalism which maintains that because I do not understand an aspect of a business deal then it must be shady is the bane of our country!
It is worth mentioning that we have to desist from believing lock , stock and barrel every information or news that originates from our journalist. Skepticism must be every Ghanaians watchword in this era of "ambush" journalism.
By.....Anuga Fortunate(National Youth organizer Hopeful) 0508704434