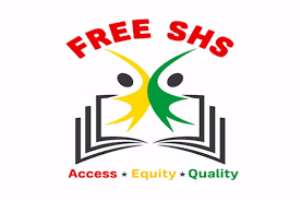 The introduction of free boarding senior high school (SHS) education in September 2017 by the government has been met with some resistance from various groups and people with the opposition National Democratic Congress (NDC) thrown into political frenzy as if the world is coming to an end tomorrow. The policy seeks to give every academically qualified Ghanaian the opportunity to enjoy high school education at the expense of the state.
One expected the implementation of the policy to have been well received by all stake holders and various attempts made by others to alleviate some of its teething problems. Incidentally, the NDC sees it as an opportunity to cast a slur on the ruling New Patriotic Party (NPP) for rushing to introduce the policy which the 1992 constitution had mandated that it should be progressively done.
Former President Mahama is on record asking "Why should the government introduce free education now when the Constitution says it should be done progressively? In fact, it is not by force to introduce free SHS now." NDC's Suhuyini and Yamim have all predicted the collapse of the policy in five years' time on grounds that it was not financially sustainable and also bedeviled with many problems including but not limited to inadequate boarding and sanitary facilities, insufficient tables and chairs in classrooms, libraries and dining halls.
It is worrying to note that the very people who had credited President Nkrumah (1951-1966) for seeking "self-government now" are now chastising President Nana Addo for implementing "free SHS now." These are the same people who are up in arms against Nana Addo's father and his colleagues in the United Gold Coast Convention (UGCC) who sought self-government on a gradual basis. They are now accusing Nana Addo for refusing to implement free SHS on "progressive basis". When is Nana Addo going to do the right thing for NDC's commendation?
The preceding is from politicians whose stock in trade is to find fault with anything done by their opponent. It could be taken as one of those usual wrangling. This writer is however concerned about the position taken by the Minister of Education under the erstwhile Provisional National Defense Council (PNDC), Professor Ama Ata Aidoo (Maame Ama) calling for the scrapping of the boarding component in state-assisted senior high schools (SHSs) when she said
"It was reckless of this country's professional and mercantile elite to insist that the Ghanaian state undertook to board and feed their children when they are most ably placed to take care of the physical needs of their children.
The above statement compelled me to read about her background which revealed that she is the "daughter of royalty, a princess among the Fanti people of the town of Abeadzi Kyiakor in the south-central region of Ghana." This discovery informed me why she would kick against state funding of public boarding high schools. She is from a family that had all the resources to fund her education at Wesley Girls High School (an elite school in the country) before her entry into the University of Ghana in 1961 at a time when only few Ghanaians had the chance to access basic education in the country
Maame Ama, for your information, to most of the children in boarding high schools, like myself in a teacher training college at my time, boarding life is equivalent to spending a night in a five-star hotel. It would interest you to know that it was in boarding school that for the first time in my life I had the privilege of sleeping on a bed with a foam mattress; before then I shared a mat on the hard-cold floor with two other brothers. Once a while one of us would wet himself and it affected all of us. All these changed when I went to boarding house.
Boarding life made a big difference in terms of my access to food. Again, for the first time I ate three times in a day. I ate bread every morning in addition to milk, sugar and egg. Hitherto, I ate two times in a day with my food intake limited to either "boodedwo or ampesie" for brunch and fufuo with dry-fish or "momone" soup for dinner.
As someone in academia, Maame Ama could easily verify why there had been significant increase in enrollment in basic schools since 2005. She could see that it is due to among other things the introduction of the School Feeding Program which seeks "to provide children in public primary schools and kindergartens with one hot nutritious meal, prepared from locally grown foodstuffs, on every school-going day."
A lot of Ghanaian children struggle to get food on a daily basis so that if they would get it free of charge in a school setting they would jump on the offer at a flip of the finger. This would explain why additional 90,000 children enrolled in high schools throughout the country during the 2017/18 academic year.
Another luxury I enjoyed in a boarding school relates to my clothing. I wore a pair of shoes, a pair of trousers, white shirt, a tie and a jacket/blazer (each of them) for the first time. All these were requirements of boarding school life. Maame Ama, I guess if you knew all these about most of the children whose life were being impacted positively by their very presence in boarding schools, you would not describe the policy as "reckless."
Maame Ama, probably your long stay in the ivory tower has blinded you so much that you are unable to see the injustices meted out to the poor in our society on daily basis. Those you referred to as "professional and mercantile elite" are the very people who benefit the most from programs intended to ease the sufferings of the poor.
If the government chose to put only children from deprived families into boarding schools, those you describe as "ably placed to take care of the physical needs of their children" would be the very people who would manipulate the system to their benefit. In the end the very poor would be left out since they would not have both the money and the necessary political power to influence the system.
To me, it is a sign of weakness to argue that because nobody had done it Ghana should not offer free boarding high schools to its citizens. Others had not done same because they had probably not experienced what Ghana had gone through. If others happened to know that our peace and stability depended in part on the operation of the boarding high school system possibly they would divert the billions of cedis equivalent of their currency being expended in fighting wars towards that.
I felt disturbed to read the following statements from a renowned professor of Maame Ama's standing: "So boarding schools have always been spaces for the growth of homosexuality"
"In some or most of the co-ed institutions, the girls are shared among the headmasters and the male teaching staff as special stables for their own private use."
You knew very well that sexual behavior between headmasters and male teachers and the female students is both inappropriate and illegal. What did you do to those believed to have compromised their positions during the period that you were in charge of the Education Ministry?
If you knew these sexual behaviors happened in boarding high schools why did you not abolish the system at the time that you were the Minister of Education? You waited all these years for the system to be made free to get a voice to express your concern.
To single out some few perverted headmasters and teachers' behavior for the abolition of a national policy of free boarding high school education in Ghana at this time is very unfortunate and appears to be shrouded in mischief. Did you find out the number of marriages that have been contracted as a result of the boarding high school system?
Maame Ama you were quick to point out that "It is also to be noted that at this stage in their lives, young people eat like rabbits" an indication that you are familiar with teenage development but could not relate "curiosity and experimentation" as part of their sexual development. This is also the period that most girls become pregnant – teenage pregnancy. Fortunately, rarely do we see girls in boarding schools become pregnant as compared to their counterparts not in school or not in boarding schools.
Maame Ama if you really observed 'that the boarding schools are now also sites that threaten the health of students" then I am sorry to say that you are being disingenuous. You were just playing to your personal believe without any rational analysis. This is because in the 70s students of some girls' boarding schools like Yaa Asantewaa and Kumasi Girls were afflicted with some strange disease whereby they bust into uncontrollable laughter, wailing, stripped naked and ran around. This was more widespread than one you referred to yet nobody including you called for the abolition of the boarding system.
This situation was described by one of my lecturers, Professor Fiscian of the Psychology Department, University of Ghana, as mass hysteria – "Most often, the outbreaks afflict children and teenagers , girls more than boys, and fainting and hyperventilation are the most common symptoms."
My argument is that the unfortunate incident that took the lives of some innocent students in 2017 is not as a result of the introduction of the free boarding high school system. The government found out the cause, dealt with the issue and it had since not come back.
It is unfortunate that Maame Ama overlooked the role that the boarding school system has bestowed on the country. In spite of our differences Ghana has stayed stable to the envy of our adversaries and to the admiration of the world. Ghana would stay as such for generations to come so far as boarding schools remain part of our development.
As a child growing up in rural Asante, I saw Northerners as mainly farm hands, Ewes as "wanchi wanchi," Atakpame as builders of rural housing, Fantes as sellers of "amane" and Nkranfuo as kenkey makers since Maame Nkran was the only one in the village making and selling kenkey.
All these raw perceptions changed when I went to a boarding school. I came in contact with boys and men from various parts of the country with the same agenda – to be trained as teachers to teach in rural Ghana. We sat in the same classroom, taught by the same teachers and given the same assignment, struggled to understand each work and performed similar tasks given by the dictates of school demand.
In the end we became friends, acquittances and looked out for each other. I saw one of my seniors become a paramount chief before he graduated. Presently, I travel across Ghana with confidence knowing very well that the people I come across were once my school mates.
The bond that Ghanaians have developed during their formative years in boarding schools is strong enough to be broken by petty squabbles and other inhibitions. This thus makes it extremely difficult for us as classmates, friends and acquaintances to embark on tribal wars or any form of hostilities toward one group or the other. The boarding system in our high schools has been a blessing in the long run to our survival as a nation such that even if it would cost billions of cedis to maintain it so be it.
The free boarding high school system is here to stay. All can voice out any concern for improvement or adjustment but to suggest or advocate for its cancellation on any grounds is a declaration of war against the poor in the society.
It must also be noted that it would be equivalent to political suicide for the New Patriotic Party (NPP) government led by President Nana Akuffo Addo to decide to abolish the free boarding high school system.
OPANIN KWABENA MENSAH