Author And Journalist Fadi Dabbousi Fires Donald Trump For His 'Shithole'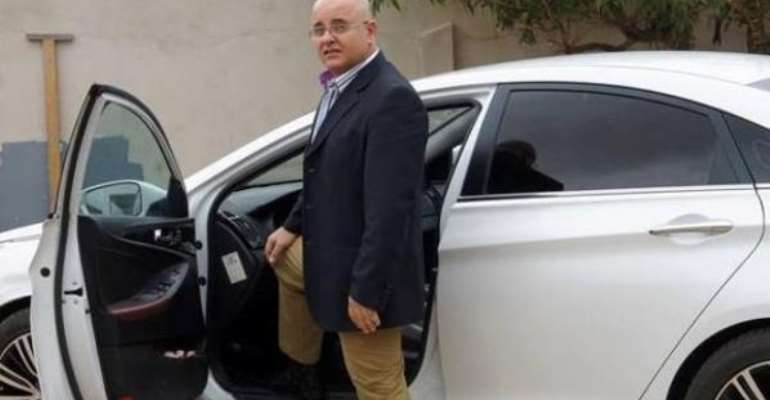 American President, Donald Trump, has come under fire after it was reported by the Washington Post that Trump had called some nations on the continent 'shithole countries.'
According to Democratic Senator, Dick Durbin, Trump, during a meeting at the White House to consider migrant policies, said, "Why are we having all these people from shithole countries come here?"
The alleged remarks were said to have also been made in reference to Haiti and El Salvador.
Trump's comments have been condemned by President Nana Addo-Dankwa Akufo-Addo including leaders and social influencers worldwide.
It is against this background that journalist and writer of the 59 Years To Nowhere And Counting…The Future Is Now, Fadi Dabbousi Samih, has joined the backlash against the American President Donald Trump.
This is what he had to share
"I have always posited that America is not great after all. It is a bully amongst nations. Hers is an overbloated ego that seems to inflate perpetually.
The American administrations have always breached the codes of conduct, civility, fairness and justice while they practiced skunky prejudice, racism, and crass superciliousness.
Their ideals are those of nakedness, bizarre cigar sex stunts, and profligate promiscuity.
They preach what they do not practice! Their values are measured by how much of a bully one could be, and how daringly sexist a political villain must be; a Donald Trump profanity signature. The USA is a country, which fights anything and everything that does not consent to its dubiousness. Worst in this inhumanity is the most perfidious Donald Trump, who has brought to these chauvinist administrations a new flavour of foolishness.
He sought to coerce Jerusalem and put it in the hands of the invaders of Palestine. He sought to sanction all those countries that voted against his idiocy at the UN. The arrogant Israeli Ambassador in Ghana warned our government not to make such a mistake of voting against Israel ever again. They can shove their egotism where the moon does not shine for all we care!
Donald Trump seems to be the psychotic President most Americans want because he is a true reflection of his population. You know, human beings are the kind whose exuberance about their instincts can pop violently out like jack-in-the-box with the least opportunity.
That perfect opportunity to exhibit crass racism and hatred to Africans and Arabs came on a Trump Silver platter. A gamble magnate with wealth acquired from casinos and jackpots was certainly not going to be more different than his fellow Americans who gambled on him and got all that they deserved….Abject nonsense!
Americans so much love the smell of shit that they cannot hide their urge to be right in the middle of the many #shitholes in Africa and the Middle East! In fact, to be addicted to sniffs of such smell, one must be no better than shit itself. By the way, what are Americans looking for in the shitholes, probing them like the sodomy of the unjust? They seem to seek pleasure in filth, and eroticism in lengths of shit that they wear proudly around their necks like laces and ties to enhance their shitty looks."