Old Accra to be re-developed
News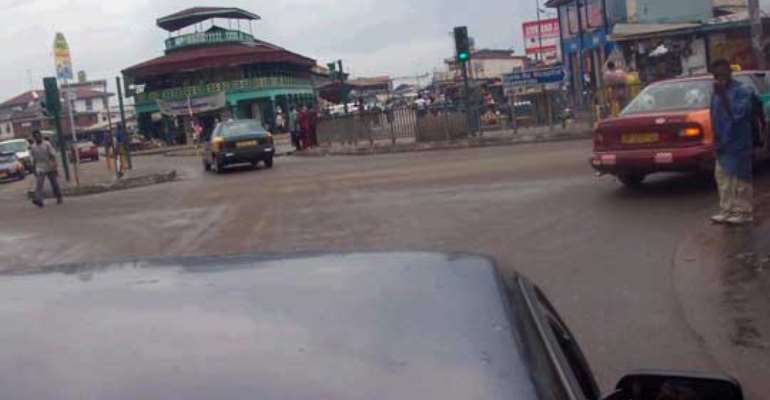 Accra, July 21, GNA - The Danish Government on Thursday pledged its support towards the re-development of old Accra into a city that would promote both foreign and domestic tourism.
The redevelopment project would be undertaken through the sister city concept with the city of Amsterdam linking up with old Accra. This came to light at Stakeholders conference on "The Old Accra 2015 Strategy", which has its anchor projects focused on the Mantse Agbonaa, the Fishing Habour, Ussher Fort, Sanitation of the Beachfront, Improvement of entrances to old Accra, a radio station and the Ghana Customs Hotel.
The objective of the project is to increase the quality of housing and related infrastructure, decrease illiteracy rate, increase access to information and to reduce unemployment by developing the local economic base, such as fishing, trade, tourism and micro enterprises. Mr Stanley Nii Adjiri Blankson, Mayor of Accra, welcoming a team of six members from the city of Amsterdam, who are in Accra to undertake feasibility study on the proposed project, appealed to the chiefs and people of Accra to embrace the project and give it their maximum support.
He urged the chiefs and people not to put impediment in the way of the developers" adding: "We have come a long way and we need to co-operate to enable our friends convince their government to release the needed funds for the project."
Mr Blankson said Old Accra was a place with total poverty and deprivations and due to these problems the AMA had often found it difficult to deal with the people on issues such as sanitation and the management of filth.
Mr Teiko Tagoe, Head, Metropolitan Planning and Co-ordinating Unit, who presented the Old Accra strategy and project said the project was starting immediately with the linking up of Accra Royal School with the Community School of Amsterdam.
He said about 25 computers with Internet facilities were to be provided for the Accra Royal School, while exchange programmes would also be put in place.
"The city link of Accra- Amsterdam would provide mutual exchange of knowledge, people and experience between Accra and Amsterdam." Mr Tagoe urged the people of Accra to embrace the project so that Accra would become the main tourism destination of Ghana.