7 October 2017
|
General News
Ghapoha Boss Receives Life Time Award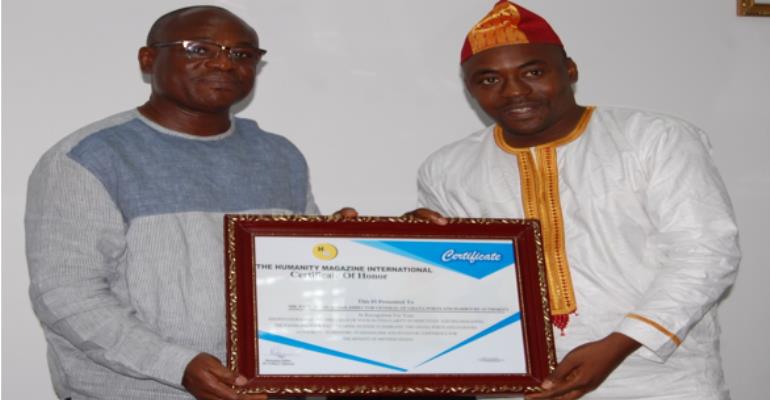 The Director General of the Ghana Ports and Harbours Authority (Ghapoha), Mr. Paul Ansah, has received a life time achievement award from Humanity Magazine International for his contribution in introducing efficiency in the management of the country's ports within a short time.
The Humanity Magazine International campaigns for the promotion of corporate investments and businesses to ensure employment creation to benefit the youthful citizens of Africa. The magazine also aims at promoting quality leadership by recognising the achievements of managers of private and public institutions to serve as a shining example for other managers and companies or institutions to emulate.
A citation presented to Mr. Ansah by the CEO of HMI, Mr. Yahaya Alhassan, at a ceremony at Tema read in part "We call on Ghanaians to join us in thanking Mr. Paul Ansah, for reshaping and re-branding Ghapoha, not only to attract investors but ensure hustle free business environment. Through your leadership a paperless system was implemented within four days to enhance efficiency".
Mr. Alhassan described Mr. Ansah as a doyen in ports management, who has brought his rich experience in the industry to bear, after just short stay in the seat of the Ghapoha seat.
He said Ghana being the gate-way to West Africa and an oasis of peace and stability, it is the duty of every Ghanaian to join in the campaign of making ports the number one destination in Africa.