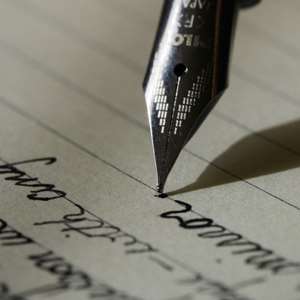 The story is told of an Emperor whose obsession with clothes is second to none. His love for clothes was so much that he spent all his money on being well dressed. He cared less about state functions like warfare, people's welfare, recreation, going to the theatre, or going for a ride in his carriage, except to show off his new clothes. He reportedly had a coat for every hour of the day, and instead of saying, as one might, about any other ruler, "The King's in a meeting," here they always said. "The Emperor's in his dressing room."
The interesting this about this story, writes Danish author Hans Christian Andersen, in his The Emperor's New Clothes, is that, unknown to the Emperor, the King's council members an equivalent of today's cabinet, for fear of being seen as unfit for their positions, have perfected the art of making the King believe he's always on new clothes. The members of the Council and his weavers who cannot get quality fabric, the Emperor thought he "…could tell the wise men from the fools."
Incidentally, we have a new Emperor in town in Nigeria today. He has been referred to in different names by his most fanatical supporters. Some have described him as John the Baptist, laying the foundation for the coming of the Lord. Some ridiculous ones have even put him in the place or on equal footing with the Lord Himself. He is regarded by others as the "Supreme Leader" of the Indigenous People of Biafra (IPOB) or the Igbos. He can do no wrong. His word is Law. If he issues any "command", such "must be obeyed" without question. This new Emperor's name is Nnamdi Kanu who dreams of leading a nation he calls Biafra!
Kanu, like his supporters, are deluded. His supporters are the most unfortunate. They echo whatever the Emperor says like a chorus. Like Boxer in George Orwell's Animal Farm who's never tired of saying, "If comrade Napoleon says it, it must be right". Boxer is about the strongest of the animals in the farm, even stronger than Napoleon himself, yet he's one of the least intelligent. It is on the army of this mass that the Emperor derives his power. Their ignorance is his is his wisdom; their poverty, his wealth; and their death, his life; their misery, his happiness; and their loss, his gain!
Few days ago, Joe Igbokwe, one of the few Igbos that refuses to see new clothes on the Emperor published his story in obvious response to Kanu who called him a "slave". Joe published his "rags to riches" story of how he came from his village in Nnewi to Lagos in search of better life and economic prosperity. He explains why he owed everything to Lagos and why he always appreciates the state. He served three different Governors (Tinubu, Fashola and Ambode) in high capacities even though he is Igbo, a feat even "indigenous" Lagosians cannot boast of.
Rather than his supporters to tell the Emperor he is walking naked and urge him to publish his own story, if he has any, many of them went on to tell Joe to keep quiet. Some of us fell the Emperor should simply have told us how better he is than Igbokwe. He should have told us how he graduated from the University of Nigeria, Nsukka. He should have told us the businesses the Emperor engaged in while he was in London. We waited patiently to hear the jobs he did before he was appointed as director of Radio Biafra. It appears we will have to wait longer to hear all these. Some things are better kept secret!
Understandably, our Emperor's won't give up without a fight. On Friday 4 August 2017, I read an article under the title THE GAPS IN JOE IGBOKWE'S STORY by one Onyebuchi Ememanka published online by Scan News.
When I saw the captivating title "THE GAPS…" I felt it was time to demystify Joe Igbokwe. I thought it was time to see the lies, or exaggerations made by the APC Lagos image maker. I became more excited I read the writer's claim when he said, "For starters, I know Engr. Joe Igbokwe personally and I must say that he is a man I respect a lot."
He went further to write, "For the seven years I spent in Lagos, I attended the same church with Igbokwe – St. Bartholomew's Anglican Church Aguda Surulere, one of the most powerful Anglican churches in Lagos and indeed Nigeria, both in terms of the quality of membership and evangelical depth. A full time Igbo church in Lagos, St. Barth's is in a class of its own with one of the most fiery and charismatic Pastors, The Venerable Ben Nwanekwu."
My excitements depreciated as I went on reading Onyebuchi's article. There were no real "Gaps in Joe Igbokwe's Story" as the title claimed. There were no exaggerations in Joe's story either. The writer also made no attempt(s) to introduce irrelevances into his own story when he brought in a time when Lagos PDP Gubernatorial candidate visited their Church which saw the "entire church erupted in applause when he arrived." The question I asked myself was, What "gaps" in Joe's story does this fill?
If Joe's offence was that he served in APC's government under three different political administration or that he doesn't make much noise about "going home" like most people do, in my opinion, he committed no offence and the writer goofed. Is Joe not supposed to be an adult that has the right to freedom of association under the 1999 Constitution? Joe is the spokesman of the party in Lagos. He is the manager of a large government agency in Lagos. He lives, like many of us in Lagos. He has a job to do in Lagos, what do you want him to always say? These are no easy jobs!
For the records, I am Igbomina from Kwara state. My father moved to Lagos before Independence with nothing. By sheer efforts, he built nine houses in Lagos. His only house in Ajase-Ipo was built for his aunt. I was born in Lagos. Apart from my two-year National Diploma (ND) in Kwara State Polytechnic, Ilorin in 2006, I have not visited the state. Does that make me less "Igbomina"?
If the Emperor's supporters are sincere, they should be able to tell he is naked rather than saying he has new clothes!
Olalekan Waheed Adigun is a political risk analyst and independent political strategist for wide range of individuals, organisations and campaigns based in Lagos, Nigeria. Email: [email protected] , [email protected] . Follow me on Twitter: @adgorwell.
He is the author of the new book, Witnessing The Change.