Young Africa Leaders Network, The Youth Have Raise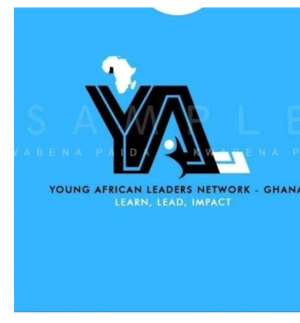 YOUNG AFRICA LEADERS NETWORK
With Africa regards as the young and economic continent, there is, therefore, the need for the youth to network learn to lead and impact.
With Africa leaders both in public and private sector facing leadership challenges, it is, therefore, necessary for the youth to come together and gather ideas on leadership for Ghana development.
Young Africa Leaders Network (YALN) was founded on 6/01/2015, with members across the country; it is one of the youth empowerment groups that are making very good use of social network in the day to day activities. We moving together as a team and Africa should watch out for YALN next transformational leaders, as they say, "if you want to go fast go alone but if you want to go far go with a team" that is why YALN is moving with a team of young leaders who are doing amazing things in all sphere of life.
Just to mention a few of the members who are networking in YALN.
Emmanuel Osei who is the Greater Accra regional president of YALN is a wonderful lad, inspirational leader with strong negotiation skills that have put YALN on a platform of collaboration with other youth organizations, his effort saw YALN partnering with Dels foundation to organized peace march during the election period, he is a staff of UNFAO Ghana.
Laud Anthony Basing who is the national president of YALN and also of one of the builders of YALN, he has managed and run the YALN with passion and credibility, He is a lecturer at KNUST and young entrepreneur (INCAS). With his busy schedule, he still finds time to lecture on our weekly discussions and mobilises resources outside the group just to keep us on track.
Nana Yaw Koffo, an app developer with a passion for youth empowerment, he is also one of the builders of YALN from the initial stage. Nana is the founder of Travel to Ghana app.
Joshua Gyasi is also one of the builders of YALN and is very passionate about self-development and volunteerism; he is the business development manager at Travel to Ghana.
Ajene Abongo Mashood is also one of the builders of YALN and youth empowerment advocate; he is an adventure of entrepreneurship but currently on investor's adventure outside the country and very soon will be coming with investors into the FINTECH sector.
Nana Adwoa is also a young entrepreneur with a passion for agriculture for women empowerment, she is a member of Nation Executive Committee of YALN, and she is the founder of GuZakuZa.
Foster Agobobadah, who is the eastern regional president of YALN and social entrepreneur, he is currently building a community training centre in his region.
Appiah Jorge, I call him the IT niZer he is the co-founder of Kumasi Hive.
Paulina Adjei an economist and a member of NEC team
We also have Kofi Arko the poet, Eric Abugre who championing YALN at Tarkwa, as well as the founder of UG Consult, the founder of Youtherfest and many others whose names will be mention in my next article.
I ask you to watch out for these names in the coming years.
Just as we pay collection on Sundays at churches and daily at mosques hoping that GOD and Allah will bless us, but in reality, the money stay on earth here. YALN members also contribute a token to help execute our projects as well as helping the needy but bright students. We have been able to provide textbooks and other learning materials to a basic school in a rural area in the Eastern Region, we have also helped a needy student to the training college, and very soon our flagship project will be executed, Youth in entrepreneurship.
If you are a leader and you can not network with others it will impossible for you to succeed, start networking now is the only success for human development and this will enable you to meet your potential.
TO ALL YALN MEMBERS YOU HAVE DONE A LOT FOR YOUR COUNTRY AND TO PROMOTE NATIONAL DEVELOPMENT.
We are inviting all young leaders to come and join us on our 3RD YALN ANNUAL MEETING IN ACCRA.
Contact number 0245247296, you can also get in touch with us on Facebook