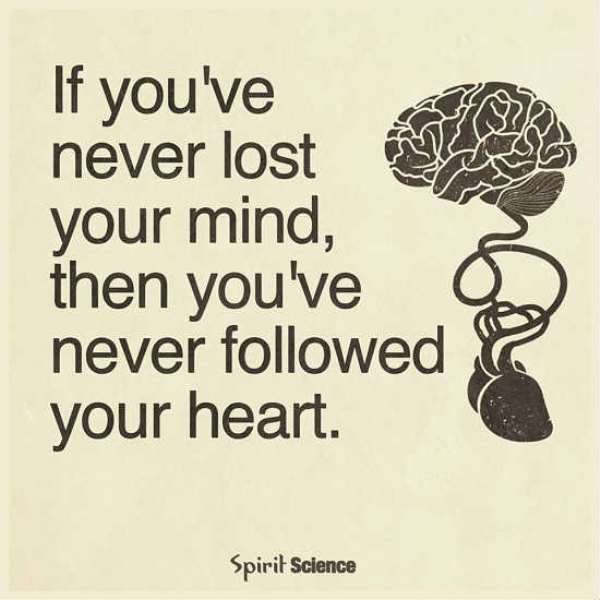 Are you crazy? Yes or no. Most people would hastily say no, because they are simply sane. Well, "Sane is boring," as R. A. Salvatore once stated. And I am not sane or normal; I am incredibly crazy — it stands out a mile. The R&D Officer of Sircle Communications constantly remarks that I am extremely crazy, and that, I am the craziest person she has ever seen. Interestingly, anytime people tell me I am a crazy guy, I sarcastically find it as a perfect compliment. I remember when one logician told me that I am probably suffering from schizophrenia. Why? I am really, really crazy, and, in fact, my crazy way of life flies in the face of logic, reality and sanity. But did you know that a large chunk of successful people in the world are crazy beings? Okay, that is a rhetorical question.
Now who is a crazy person? Alright, Apple Inc. launched a very rare marketing campaign in 1997, which was dubbed "Think Different." And here is the transcript of its TV commercial, "Here's to the crazy ones. The misfits. The rebels. The troublemakers. The round pegs in the square holes. The ones who see things differently. They're not fond of rules. And they have no respect for the status quo. You can quote them, disagree with them, glorify or vilify them. About the only thing you can't do is ignore them. Because they change things. They push the human race forward. And while some may see them as the crazy ones, we see genius. Because the people who are crazy enough to think they can change the world, are the ones who do."
Moreover, I know one gentleman who greatly epitomises craziness, especially in Christian ministry. He is an undergraduate student of UCC, and an evangelist. I think he is a Valco Haller. He always carries his Bible with him wherever he goes on UCC campus, and he preaches with craziness of massive proportions. He preaches almost every evening around the Science Market road near the Fidelity Bank where scores of students and non-students pass by. Remember, the entire area called Science is the economic hub of UCC. This young man preaches in a seemingly farcical way, because passersby ignore him and do not show interest in his preaching. Yet he never gives up or feels ashamed. I even believe he is the greatest preacher I know, for he does what the most influential pastors would hardly stoop to doing.
Also, I belong to the club of crazy personalities which include some of the world's greatest professionals like Jack Ma, Bob Marley, Albert Einstein, Bruce Lee, Larry Ellison, Donald Trump, Muhammad Ali, Bill Gates etc. We are crazy, but we are not stupid or insane. Note the difference! Yes, as crazy people, we live in the world of imagination where impossibilities rule, and not the world of reality where possibilities rule. We, as crazy people, break the rules and set new ones — it is our everyday life. We also defy the odds and change the status quo with impunity and pride. Mediocre minds vilify us all the time, but that serves as fuel to our fire of craziness. Our intelligence is unorthodox, illogical, paranormal and ill-defined. We are not logicians, realists or conformists; we are actually mavericks and rebels. Our way of thinking and personality traits seem to emanate from a psychic illness.
Written by Sir Article, Founder and CEO of Sircle Communications.
Source: sirarticle.blogspot.com