The Seemingly Cool Gay Practice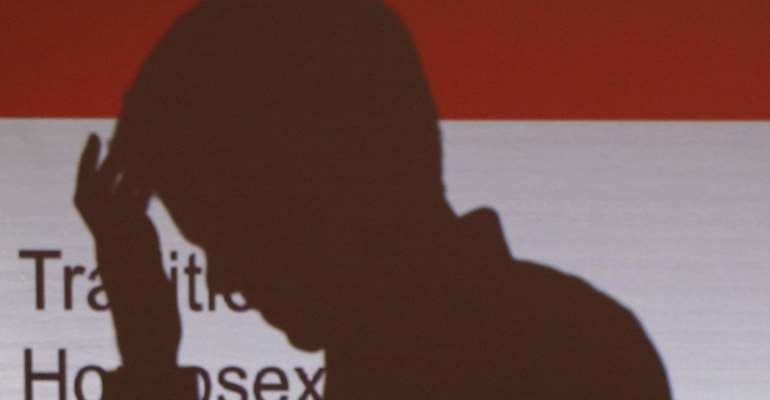 Years ago, I always muttered to myself that if I ever applied for visa to any of the countries that endorsed the Gay Rights, or granted freedom to gays in whatever dimension and at the visa interview, the question about my personal view concerning the Gay community suddenly popped, I would shrug a bit, then calculate and align the words perfectly in my head and impressively say... "Well.... I believe(yeah right!) everyone has a right to determine his / her choice of sexuality, as long as it doesn't impede on some other person's fundamental human rights". That should very well portray me in good light, open-minded and liberal enough to get the visa I thought. Was I kidding me?
The 21st century has been 'compromisingly' redesigned to substitute TRUTH for 'What's Now Obtainable' or the 'New-Sexy' whatever that is. The more knowledge in contradiction to truth people seek, the more misguidedly wise they become! A lot of people hide under the shade of Civil Liberty and assume a non-partisan stand in rejecting this modified evil.
It's a new normal now for a man born with masculine features to dress completely as a woman (hair and shoes inclusive) then nicknames himself a diva, and gets a surprisingly large following on TV! (Nigerians sure know who I'm talking about). It's quite normal too for another man (heavily dark from birth) to bleach himself almost completely white! Then applies feminine facial makeup, groveling for attention. I don't even want to get started on the Transgenders.. We celebrate Transgenders and lust after them! A concept we ultimately would have dismissed years back.
It is reported there has been an astronomical rise from 27% approval of gay marriage in the US in 1996, to a rather strange 60% in 2015. Quite glowing reports I must say!
Being Gay is a choice. No body was conceived or genetically constructed that way. They chose to channel their sexual orientation in that direction. Homosexuality, Lesbianism and Transgender practices are foul instincts that degenerates into character and then to practice. The human butt was intended as an exit, not an entrance! It just doesn't feel right! Naturally illegal!
In as much as I do not subscribe to hostile aggression or draconian laws crafted against the LGBT community as they astonishingly pride themselves, I totally condemn it, and do not hold a liberal view on it. I'm not that romantic!
And perhaps, later in the future when this article would be most likely fashioned against me when I do apply for that visa, or run for that office (assuming the Nigerian government compromises), please have it on record that I was (as at the time of drafting this journal) and still is, totally unwavering and unapologetic towards my ideological stand on this issue.
By Nimi Princewill. Twitter: @princewill_nimi