Akwatia Constitunecy: Baba Jamal Falls To NPP Hairdresser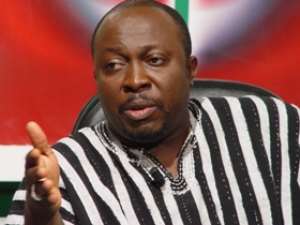 Member of Parliament (MP) for Akwatia, Baba Jamal has lost his seat to the opposition New Patriotic Party's (NPP) candidate for the area, Mercy Ama Sey.
Jamal who doubles as a deputy Minister for Employment & Labour Relations put up a spirited performance with the hope of retaining the seat he won for the governing National Democratic Congress (NDC) but his best wasn't good enough to sail him through.
He polled 15,905 votes while Ama Sey whom he described as hairdresser garnered 21,433 of the total valid votes cast, according to provisional results from the Akwatia constituency.
It took Jamal over a decade before winning the Akwatia seat in 2012 having contested for four times in a row.
The Akwatia constituency has long been a very stronghold of the opposition New Patriotic Party (NPP) and therefore came to many as a surprise when Jamal put up a surprise performance to wrestle the seat from then incumbent MP for the area, Dr. Kofi Adu Asare.
Jamal polled 20, 308 votes while Dr. Adu Asare had 19, 737 votes.