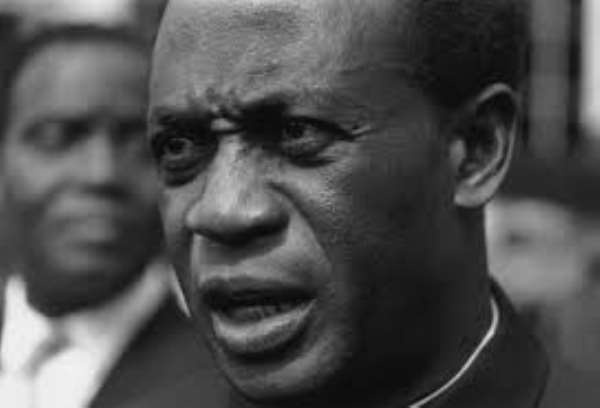 kwame Nkrumah
History has it that on the 21st day of September 1909, a boy was born in a tiny village of Nkroful, somewhere in the Western Region of present day Ghana. The boy grew up as a young man with his country and continent at heart. He believed and had a firm conviction for the liberation of his country and continent.
He attended the prestigious Achimota College in Accra, and later became a Teacher. At age 26, Nkrumah left the Gold Coast to study at the Lincoln University, USA. There, he read widely from the Literature of Karl Marx and Marcus Garvey. From there, ideas of socialism became appealing to him.
"In the United States of America, he came across writings of George Padmore and Co, who were in the Pan-African Movement, W.E.B Du Bios and all. And eventually he linked up with them in Manchester, United Kingdom, where they organized the fifth Pan- African Congress and they decided to accelerate the struggle for the liberation of Africa" ~ kwesi Pratt Jnr.
From there, this was after the World War II, the fight for the decolonization of Africa begun in earnest. In his book, "I speak of Freedom", Dr. Kwame Nkrumah wrote: "Divided we are weak. United Africa could become one of the greatest forces for good in the world".
After some years, he was invited to become secretary of the United Gold Coast Convention (U.G.C.C). In the year 1948, Ghanaians had boycotted British goods because they felt the goods were expensive. The leaders of U.G.C.C were blamed for that and those led to the arrest of Kwame Nkrumah and other members of the UGCC and were later charged with instigation, looting and rioting.
However, that did not dampen his spirit and enthusiasm. He soldiered on. In the year 1951, Gold Coast went to polls to vote for self-rule, and this time, Kwame Nkrumah had split from the UGCC and formed his political party, the Conventions People's Party (CPP), with its Motto "Forward Ever Backward Never".
He picked T. Hutton Mills as his running mate and eventually won by a landslide victory. All this while, the Osagyefo was still in prison. These circumstances, with the pressure from the masses, compelled the British to released Nkrumah from the James Fort prison and later, he was recognized as Prime Minister of the Gold Coast by Sir Charles Arden-Clark.
On the 6th day of March the year 1957, Ghana gained her political independence and Kwame Nkrumah declared, thus, "At long last your beloved country is free forever". He added that "Our independence is meaningless unless it is linked up with the total liberation of the African continent".
This event made Ghana the first country in the sub-Saharan region to gain her political independence. Later, many countries such as Kenya, Nigeria, Mali, Senegal, Guinea, Zambia and many others had their freedom from their colonial masters.
Dr. Kwame Nkrumah was a leader who can be described as a man with the foresight of a Jewish Prophet. Many who are familiar with history will remember that on the 24th day of May 1963, Kwame Nkrumah assembled 32 African leaders in Addis Ababa in Ethiopia. On that day, he said to the leaders present at that forum, that Africa must unite. He envisioned an Africa with a common armed command, a common currency, with no restriction of boarders, no passports to ease movement and many more. But unfortunately, he did not win the day. And on the 25th day of May 1963,32 leaders signed the Charter to create the Organization of Africa Unity (OAU).
The great 'Osagyefo' is today remembered for many great things he achieved while he was president. He is noted for the construction of the Tema Motorway, Tema Township, KNUST, Akosombo Dam, his role in Ghana's independence and also his key role in the formation of the Organization of Africa Unity (OAU).
After several attempts on his life, he was ousted by a coup set up by Kotoka on th 24th day of February 1966. He later died in Bucharest, Romania in April 1972. Today, many of us who believe in the 'Nkrumaism' ideology share in his beliefs and vision. I see a much reason why we ought to celebrate him on this day. Truly, Kwame Nkrumah Never Dies!
Happy Founder's Day!
God Bless Mother Ghana!