The Founder of the International Godsway Church, Bishop Daniel Obinim, was on Tuesday arrested and handcuffed by police in Tema.
A video showed the controversial preacher being led into a vehicle from the Police station, escorted by some police officers.
Obinim said repeatedly in Twi while being led away: "Jesus Christ has won."
He has since been transferred to the Criminal Investigations Department (CID) in Accra. He is however yet to be charged with any offense.
Obinim, who is under investigation for whipping two teenagers in his church publicly, finally showed up at the police station having been invited by the Tema Regional Police for questioning last Friday.
Following a no-show by the preacher, the police issued a 24-hour ultimatum on Sunday for Obinim to present himself to them.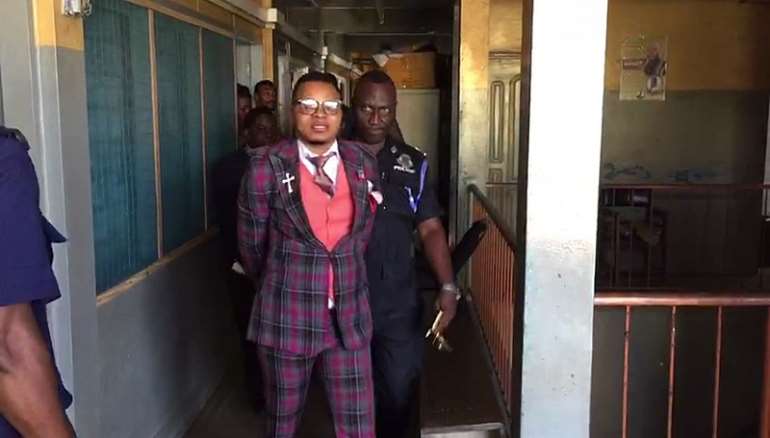 Earlier on Tuesday, the police had stated that, they would treat the case as they would treat any other case as Obinim was ' not above the law .'
Obinim sued
The video showing Obinim whipping the two teenagers with a belt during a service for allegedly engaging in sexual relations and attempting to abort a subsequent pregnancy, went viral on social media provoking condemnation from most Ghanaians.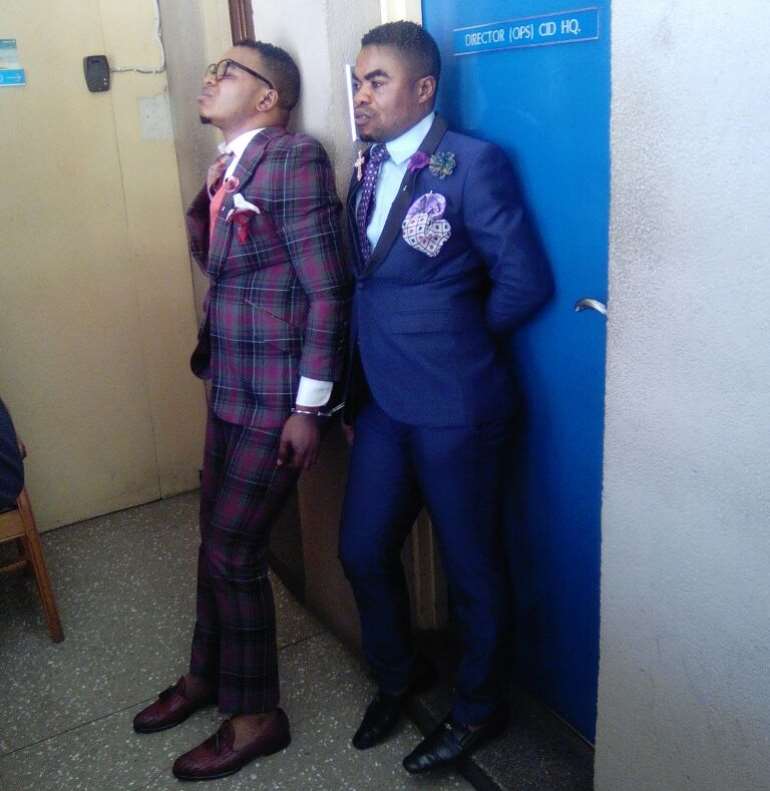 The Ministry of Gender, Children and Social Protection, which confirmed that a complaint had been filed against Obinim at the Tema Regional Police, filed a separate complaint at the Domestic Violence and Victim Support Unit (DOVVSU).
A statement from the Gender Minister, Nana Oye Lithur, said that the Ministry had "has reported Pastor Obinim of the International Godsway Church to the Accra Regional DOVVSU Office for investigation."
A private legal practitioner, Francis-Xavier Kojo Sosu, along with two others, has also sued Obinim and his church over the incident.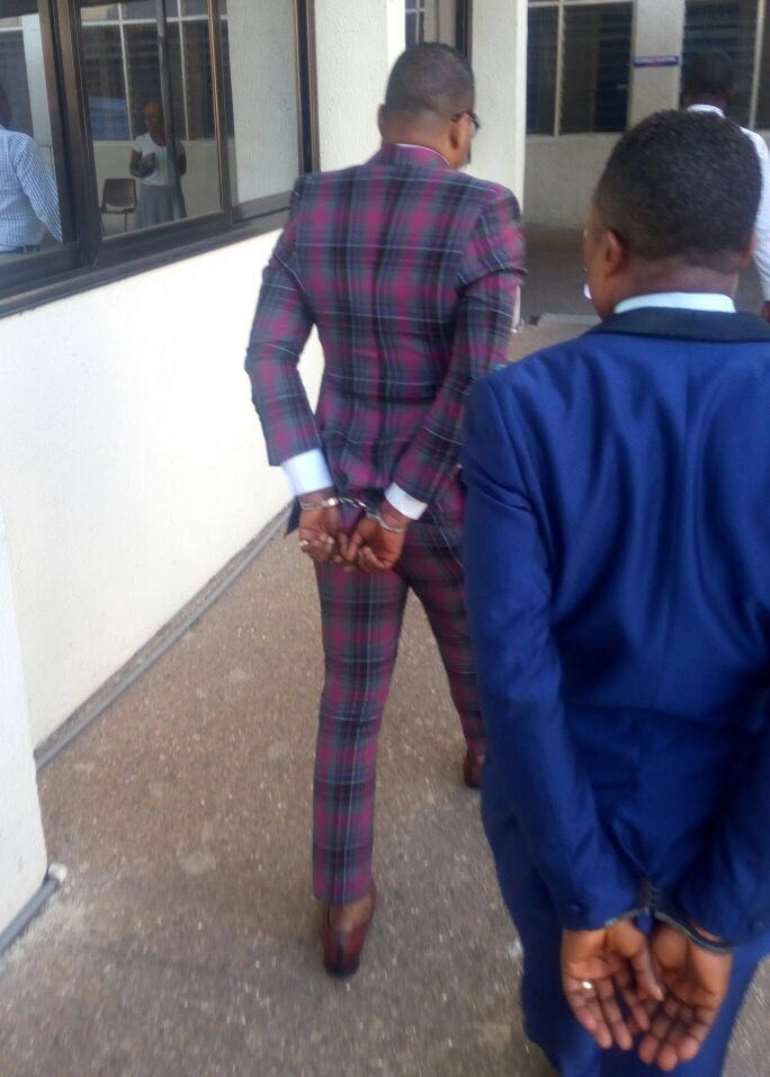 According to the complainants, Obinim and his church have a reputation for such "dehumanizing and cruel" actions and that "if care is not taken the exercise of religious freedom would violently violate the 1992 Constitution."
Mothers of victims defend Obinim
Meanwhile, the mothers of the two teenagers have jumped to Obinim's defense amid widespread public criticism.
According to mothers of the two, the actions of their children were immoral and God had only used the preacher to punish them.
"God used Obinim to flog the children so that other young people will learn from it and the young ladies will take care of themselves. To me, it was very necessary because it is a lesson that everybody should learn from," one of the mothers said.
"The revelation came when he was having a live program. I support my father Obinim. I have come to respect him even more."
–
By: Edwin Kwakofi/citifmonline.com/Ghana