Momentum gathers ahead of 3rd Ghana Carnival 2016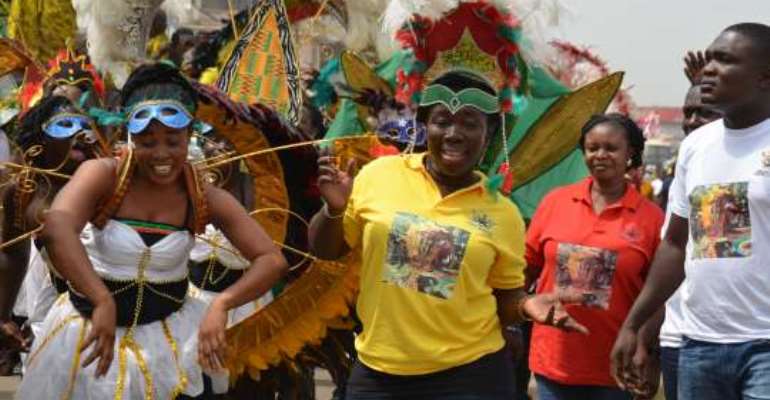 Accra, June 14, GNA - Momentum is gathering for the three-day Ghana Carnival 2016 to be held from July 1 to July 3 in Accra.
The three-day event on the theme: 'My Culture Rocks," which promises to be fun and excitement would showcase Ghana's creative, cultural and tourism side to the rest of the world.
A statement issued in Accra by the Ministry of Tourism, Culture and Creative Arts said the Carnival aimed at bringing together the diverse and unique Ghanaian culture and traditions from the various regional cultural troupes and groups to forge unity in diversity whilst synergising regional values for social cohesion.
The Ghana Carnival is organised by the Ministry and Creative Arts in partnership with the Ghana Society UK and Implementing Agencies under the Tourism Ministry.
It said the event, which would be used to promote domestic tourism and give opportunity to businesses within the tourism, creative arts and culture sectors to exhibit and sell their products and services to participants.
Highlights of the Carnival include a carnival parade and float from Mantse Agbona through some key principal streets of Accra to the Independence Square.
It said the colourful event would also witness various cultural groups from the 10 regions performing with more than 30 embassies and residents in Ghana expected to participate in the float.
Other activities include talent hunt, Jama competition, beach jam, poetry recitals, live paintings, brass band display and masquerades.
It said representing at the event would be celebrity groups, which would be led by Tourism Ambassadors, Abeiku Santana and John Dumelo.
Afro-American OIAIDA Group based in Ghana would also perform at the Carnival, while countries like Seychelles, Togo, Trinidad and Tobago and Nigeria are expected to participate in the event.
GNA