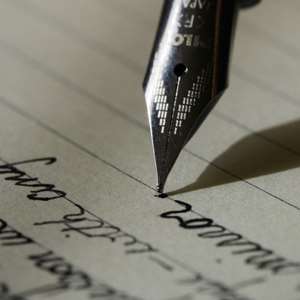 When the center can't hold, things will definitely fall apart.
Born of a woman and raised by one with love and care left me with no choice than to respect and protect them since they are the most vulnerable in our society.
Growing up as a child living in a compound house you had no option than to learn from other kids whose parents were reckless and careless and didn't bother whatever their kids did throughout the day.
I remember one of my childhood friends called Nana yaw whose mum was always insulting his Dad over chop money in fact money for rent was a hustle for the poor man and therefore what his children will eat was a nightmare. Nana Yaw and his siblings used to roam the neighborhood begging for food to eat. Paying for school fees was worse and obviously they became dropouts. Playing with Yaw and co was fun but wouldn't go by without insults which nearly had influence on me until one evening whiles watching TV with my Dad and my sister mistakenly stepped on my legs whiles crossing over then I reacted by insulting her "Wu Maame", before I could turn back I was met with a huge slap from the old boy and was banned from playing with Nana yaw ever again.
Since then I never encountered that word until I finished school and started paying visits to the fishing harbor, it was the shock of my life. Trust me the insult "Your Mother" is the order of the day, I remember one of those hooligans popularly known as "Alakatia" insulting one immigration officer and you could clearly see from the officers reaction that he was raised up by disciplined parents and could not come to terms with someone disrespecting his mum in such a denigrating manner. Even though his colleagues tried to explain how normal it was there he could not accept such nonsense and applied for a transfer.
We as human beings are supposed to have conscience, and be guided by acceptable norms and be ruled by laws so when we begin to accept individual foolishness as societal norms then it means we are not thinking with our heads but ratter our Butts.
In some countries you are denied access to certain internet sites in fact in North korea citizens are denied complete access to the internet because they want their society to grow in a certain way but what do we see here, we have gradually thrown our culture away and have gone in for Nigeria, Mexican, Indian and now so called Jamaican Dancehall culture.
A society where leaders adapt a "sit on the fence" attitude, a society where no one seems to care about whatever happens in his neighbors house and a country where leaders refuse to punish their young when they go wrong and leaders also refuse to apologize when they also fault is a country headed for confusion and chaos.
In our individual corners certain abnormalities could be conceded normal but when it gets into society the institutions put in place must crack the whip. NCA, NMC etc should know that our kids now learn more from the internet more than TV therefore the need for them to push for laws that will also check new media.
Let's all rise and check ourselves before the center breaks for things to fall apart.