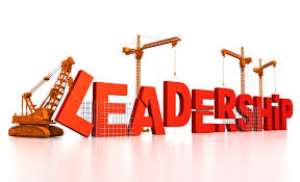 The Tema-Accra motorway road is one of the routs I often use yet until I had a breakdown on it and had to pass the night the tollbooth at the Accra end I had no idea people also slept there overnight. I witnessed an elderly woman and her 3 year old daughter preparing to sleep,she dressed up the kid like an Eskimo in other to protect her from the cold weather and Mosquitoes while some were busily selling their items throughout the night. My final observation before dozing off were "big men" in their big cars paying for their tickets and speeding off to their comfortable beds at home and that night I will never forget.
I feel like we are living in a country full of sick, selfish and greedy people who do not think of their fellow men.
We have politicians who come to us every 4years with promises of making this country a better place to live only to end up making it a bitter place to survive. A lot of people sleep on an empty stomach every day and many die at home and in hospitals just because they can't afford medical care. We leave in a country where we have all the minerals and resources including vast Agricultural lands, why then should its citizens go hungry. In other countries where they have lesser resources but their leaders have brains, they make sure the poor is provided with free shelter and sometimes free food from the taxes the rich pay. These initiatives are done in other to bridge the gap between the rich and the poor so they don't feel like animals and act same.
Our politicians are so corrupt and they don't care. The president is from the northern part of the country yet the kayay3 situation is nothing to write home about. It's as if he doesn't know they exist.
He prefers to use huge corruptible sums of monies in branding buses with his face on it rather than providing jobs, food and shelter for his own people. For those who are managing some jobs can also not afford the high cost of utility bills.
The situation we are living in right now has made everyone including men of God corrupt one way or the other because if you do not cheat someone you won't survive.
We are in the election year and we will have these same leaders who don't have a clue as to how to govern us coming to tell us to vote for them again and because we do not vote on issues we would have people still voting for them because they are their countrymen or they are tall or short and leave us to surfer for another four years of clueless governance.
Pathetically the EC who is supposed to be the referee seems to have misplaced their priority else why would it be thinking of changing a LOGO instead of cleaning the REGISTER which the courts have even directed or is it the case that some people will make some money from that exercise!!!.
A CLUELESS and CORRUPT governance is only a recipe for CHAOS and this applies to all our leaders including the past ones since they have all contributed to our useless situation today.
Since our politicians are above reproach and advise I will only leave them with a quote from the artist called CULTURE which says "SHARE YOUR RICHES WITH THE POOR BEFORE THEY SHARE THEIR POVERTY WITH YOU.