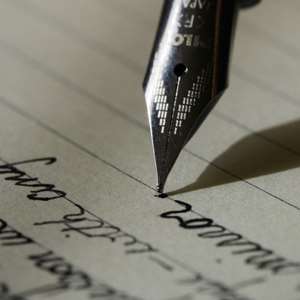 Benign Prostate hypertrophy or enlarged Prostate is an increased in the cells in the prostate gland. The prostate gland is the powerhouse of everyman and plays a significant role in men. However, there are conditions that can affect the prostate gland and one such condition that plunged men is BPH or what is known as enlarged prostate. BPH is a result of age- and androgen-dependant growth of the human prostate and affects approximately 50% of men by the age of 60 and 90% by 90 y of age.
BPH is affecting lots of men and many men faced getting the condition as they age. It is also affecting the young men this day. The symptoms associated with the condition are frequency of urination, delay in initiating the urine, needing to wake up in the middle of the night to pee, sexual challenges, and loss of libido et al. the symptoms affect the quality of life (QOL) of men and disturb their sleep in the night.
Conventional treatment only relaxes the neck of the bladder to enable the men to have free urine and also block the production of one hormone perceived to cause the condition, Dihydrotestosterone(DHT). The blocking of this hormone which is about 10 to 30 times more potent than the testosterone plays a critical role in men sex drive. If you block the hormone you disturb the men sex life. There is therefore the need for finding effective alternative treatment for the condition with no side effect and also to improve the sex life of men.
The Men's Health Foundation Ghana, the biggest men's charity in the country fighting for men's health established the De Men's Clinic & Prostate Research Lab at Dodowa, Akoto House to research locally into prostate disease and help men diagnosed with prostate cancer with evidenced based alternative and complementary medicine.
This research study was initiated to investigate the potency of croton membranaceus on men diagnosed with prostate disease such as enlarged prostate. Since the year 2011, when I started working as medical ultrasound expert performing prostate exams for two top herbal hospitals in the country I have scan almost 5,000 men with BPH. The study involves this men aged 40years and above and it an observational study.
Ultrasound of the prostate was used to reveal the size of the prostate gland and their PSA was also accessed. Ultrasound is a noninvasive procedure which involves sound waves above the human hearing. The study was employed right from the year 2011 when I started working in most of the herbal hospitals. The highest PSA I have seen is 3,035ng/ml and the lowest one is 0.01ng/ml.
In this my observational study from the herbal hospitals, after the men used the medicine, The Men had their PSA reduced to the normal between 0-4ng/ml with prostate volume ranges from 50g to the 200g. The ultrasound machine used was Sonoscape A6, a grey scale image machine. Their international Prostate symptoms scores were also accessed before and after the used of the medication. Their ultrasound was also accessed before and after the medication, likewise their PSA result. Their sexual health index was also accessed.
Croton membranaceus is a single used ingredient and is used by almost all the herbal hospitals in the country for the management of men with BPH and other prostate related diseases. Most herbal hospitals have different trade names for their medicine but the active ingredient is croton membranaceus.
With my years of extensive investigation, I realized that croton membranaceus is very effective in the management of BPH. Within two to three weeks the men with BPH have their prostate gland shrink reduced, prostate symptoms scores also reduced, increased in libido and reduced in their PSA value. No know side effect was observed during the treatment journey.
However, the only challenged with croton membranaceus is its ability to balanced prostate hormones as more men complained of the recurrence of the disease within a few month of treatment. Some men also react with one ingredient added to the medication during the boiling process called salt peter.
Most herbal hospitals have it in different forms, liquid, dried leaves form to be taken away by the patient boil and others have it in capsule. Croton membranaceus has been extensively research in Ghana for the management of men with BPH.
For instance, a study by Afriyie et al 2013 aim to investigate the Sub-chronic toxicity was conducted. The study authors used 90 days oral administration of a low dose (LD) (30 mg/kg b. wt.), medium dose (MD) (150 mg/kg b. wt.), and high dose (HD) (300 mg/kg b. wt.) CM aqueous root extract to 3 groups (n=6 each) of male Sprague-Dawley rats, alongside a control group, was undertaken. Urinalysis, hepato-renal function tests, lipid profile, cardiac enzymes, and routine hematology tests were performed.
They concluded that C. membranaceus aqueous root extract is non-toxic but demonstrates anti-atherogenic and anti-ischemic potentials.
The Croton membranaceus root and leaf extracts are used in the Bahamas to aromatize tobacco, in Nigeria to improve digestion, and in Ghana, for benign prostate hyperplasia. Despite claims of success there is paucity of information on its toxicity. Asare et al 2011 study was to determine if Croton membranaceus has acute toxicity properties. They employed roots and air-dried in a solar dryer for one week before milling. The powder was extracted with 96% ethanol, freeze-dried and re-extracted with distilled water and freeze-dried.
They therefore concluded that after taking all factors into consideration, Croton membranaceus ingestion does not produce general acute toxicity. However, its creatinine kinase lowering ability could be explored.
In conclusion, I bring to you readers that Croton membranaceus is effective in the management of men with BPH; however the plant should not be used in men diagnosed with prostate cancer as my other research in the plant with men with the cancer show increasing PSA in these categories of men.
Also, not all men benefits from this plant, so if after visiting an herbal center and your condition still persist and no change, then I advised you stop and try a different alternative. Another challenge with the plant is, because it is a single ingredient it required combining it with other evidenced based ingredients to get the needed synergy to work effectively.
The other challenged is that, for instance, one product marketed has a strength of 10mg which is small in strength and men complained about minimal improvement in the urinary frequency after using it. Treating prostate disease involves three thematic areas, improving urinary frequency, general wellbeing of the patient and balancing the prostate hormones. Herbal Practitioners should be very careful of using this plant to manage biopsy proven prostate cancer as it is very dicey and not a treatment for prostate cancer.
Dr. Raphael Nyarkotey Obu is a registered Naturopathic doctor who specializes in prostate cancer. He studies the Master's program in prostate cancer-Sheffield Hallam University, UK and currently a PhD candidate in prostate cancer and alternative medicines –IBAM Academy, Kolkata, India. The writer is also a trained Psychosocial Counselor from the Akona School of Counseling Ghana. His research focuses on men of West African descent and prostate cancer and the dangme people. He can be reached on 0500106570 for all contributions. E-mail:[email protected] He is the director of Men's Health Foundation Ghana; De Men's Clinic & Prostate Research Lab-Dodowa,Akoo House