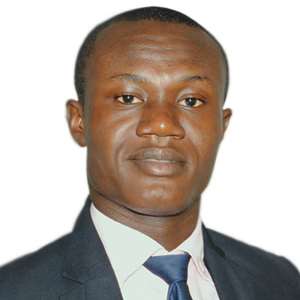 Paul Frimpong, the Founder and Chairman of the Young Professional Economists' Network (YPEN) was awarded the 2015 ExLA Young Achievers Award for Trade, Business or Social Entrepreneurship in the Silver category during the 5th edition of the Excellence Leadership Awards 2015.
The awards ceremony was held at the La Palm Royal Beach Hotel in Accra on October 24, 2015.
Excellent Leadership Awards Group (ExLA Group) is a Non- Governmental Organization in Ghana, committed to the empowerment of individuals, especially young people for active corporate life, entrepreneurship and leadership, in order to contribute directly towards national development.
The ExLA Awards is an award scheme that has the primary vision to significantly assist in minimizing poor leadership in Ghana and Africa at large. The wards amongst other objectives, is to promote leadership that is results driven and is technically efficient, to assist in developing leadership that intentionally focuses on inspiring individuals towards national development and to enhance bilateral and multilateral relationship among countries for economic purposes.
In a letter signed by the Vice Chairman of the ExLA Awards Board, Most Rev. Fr. Andrew Campbell, it states that "This is in recognition of your problem-solving initiatives as a young person in this generation. We also believe that you have demonstrated awesome leadership ethics in creating a growing brand".
This is the second award won by Paul Frimpong this year as he was awarded 'Africa's Youngest Social Entrepreneur for May 2015" by MAKWANDE, a South African based firm.
Paul is currently leading YPEN which has 13 chapters scattered across Africa, Europe and Asia.