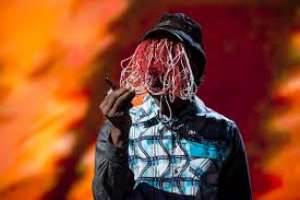 My initial reaction following the revelation of a ground breaking undercover investigation on the Judiciary by the dreaded ace journalist Anas Armeyaw Anas and his Tiger Eye group was that of joy. This was particularly so because one of the High court Justices cited had ruled against a case which I had interest. I was therefore relieved upon the mere mention of his name in the Judicial scandal with the consolation that perhaps he was compromised as far as that case was concerned. More importantly, I was also happy because there was now going to be sufficient evidence, not to confirm the perceived corruption in the Judiciary, but rather to reduce the number of corrupt officials in this sacred arm of Government. For indeed, no matter how we view the Judiciary as sacred, it is made up of humans who are bound to err.
Subsequently, I read a writ filed by one of the implicated Justices in which he described the method used by Anas as unfair and entrapment.
His allegation of entrapment became clear to me after Anas Armeyaw and the New Crusading Guide published some transcripts from the Video.
Before I proceed further, I will like to state unequivocally that :
1. The taking of bribes or induments by public officials to either influence or facilitate processes of others to the detriment of the state or other parties is an abhorent act which needs to be condemned.
2. This abhorent act should even be more distasteful for members of the Judiciary since they are the carriers of Justice in the society.
3. Members of the Judiciary, eventhough should be morally upright in the discharge of their duties, are human and thus are susceptible to error.
Haven said that and based on point 3 above, I humbly think it is very important that we as a people re-look at the method of entrapment used by Anas in securing this evidence or any future investigations.
Entrapment, as a means of undercover investigations has been an old age debate across the globe as to whether it is morally acceptable or not. In fact, in certain jurisdictions, victims of this method of investigation are more than likely to always walk away in the court of law.
In the recent case, and based on what I have seen and heard in most of the cases, it was the Tiger Eye team that made proposals to the Judges and others to accept the bribe. In certain instance, it was obvious the investigative team kept on persuading and sometimes deliberately wishing to lure the said Judges into taking the bribe.
Eventhough I agree and believe that the Judges should have tried their best to resist the temptation just as some of their colleagues resisted, I still think that the method is unfair and tantamount to luring an individual into a crime. The act of deliberately tempting and luring someone into an evil act is one that is prohibited by the world's major religions and by most societies.
I would not have a problem if it were the case that the Judges were the first to approach Tiger Eye or the families of the criminals for bribe and ruling in their favor.
Majority might argue that Anas was working in the interest of the State and also that it is only through such methods that such evidence could have been gathered.
This in my view, still goes against principles of Natural Justice. Evidence that seeks to be used to correct the wrongs in society should it self be devoid of unfairness. It is true that some of those caught in the video might be real corrupt officials. It is also true and possible that some of the people there were only victims of the entrapment circumstances which no human is safe from.
To the generality of the masses, one might be safe from entrapment by money but fail by another means and I doubt if majority of Ghaniand would pass this test if this principle were to be extended to every sector of the society.
This is why in my opinion we need to discourage the use of such methods. Indeed, it readily yields results because of the intrinsic nature of most humans.
Undercover agents should rather devise strategies that target officials who initiate and engage in these crimes but not to put people under test to see whether they will fail or pass.
Thank you Dr. Issah Imoro ( [email protected] )