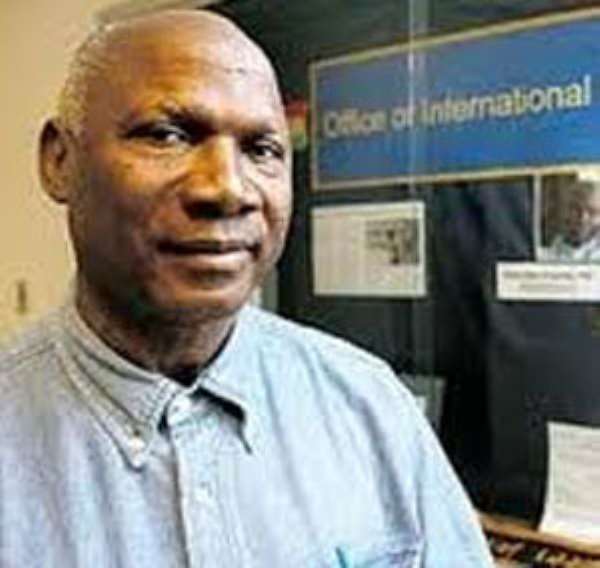 It's 11:59 pm. Most are probably asleep; some are about to sleep, and yet I have to write this fast and replace the piece I have already submitted. I have to, because if I don't my class three friends will never spare me.
Having been deprived of chalk all this while, they need something said about the heroine head who was speaking in their interest; championing a crusade for chalk for all schools.
A comedy of three-to-four ladies and ordinary chalkboard chalk for a deprived school, I write. Melodrama, let literary experts call it whatever, it has a tragic consequence for a poor deprived basic school head. A lady education minister supported by a night prowler gender lady minister procures USD156 million to buy educational inputs, including chalk. A lady head teacher, who as a compatriot, is contributing to paying back the loan from her personal pocket, asks for the chalk one year on and gets scolded by a lady presidential wife for begging for chalk.
The whole comedy tragedy is symptomatic of congress deceit, corruption, graft, greed, avarice and everything anti-development.
The USD156 million International Development Association loan made such headlines, especially with sanitary pads and chalk for the chalkboard that anyone with interest in education would hardly forget so soon.
And uniforms the poor head teacher did not mention were added to the insults hurled at her. The presidential lady, whose husband claimed to have been a true blue congressperson, should know she speaks for congress.
Her unsolicited effusion has exposed the congress alienation of 'living in another world,' a world of 'we are alright in the shade,' a comfort zone; even as the rest of us suffer dumsÉ" with its attendant depressing and devastating job losses.
The head teacher asked for chalk because it is part of common items, along with classroom and other infrastructure, as well as teachers, which the parent or guardian of the individual pupil cannot afford to acquire. The PTA and SMC members in my small community know that. Yes, it's congress 'ate yie ma awerℇfire.' Otherwise, how? Anyway, wife won't get it when husband does not.
Thanks to her, though. Now congresspeople, thieves and the not so much thieves small minority all now know how USD156 million chalk money has been expended with no chalk available for schools. I am shocked that the number something lady is unaware of government's FCUBE responsibilities.
FCUBE is a term fabricated by congress to breed 'hewers of wood and drawers of water' with our public schools while they send their children to elite schools, home and abroad.
You only have to take a look at their unashamed uniform politics. They have been shouting at the top of their voices about having provided all the children you can count in the motherland with school uniforms.
Is the something number lady not aware of that? GNAT's anti-loan protestations made references to teachers having to buy chalk with their 'pocket money.'
So my compatriots, if someone takes a loan on our behalf, isn't there any way we ensure the loan is disbursed for the purpose and spent on what it was procured for? I cannot easily recollect PAC scrutinising dollar for dollar, cent for cent, how a loan approved by its mother body was spent by the executive.
In the house, they worried about a GHȼ4 million per a school construction mysteriously inflated into GHȼ13.7 million per school in the loan document.
What compatriots expect is compelling the executive to account for the disbursement of the GHȼ13.7 million in the form of actual schools built.
In my humble view, that whatever number lady should publicly apologise to the lady head teacher whom she wrongfully accused, embarrassed and humiliated in public without proper briefing.
You don't spoil a hardworking head's day and go enjoy your day. Indeed, these are some of the times I wish I were a lawyer; the Afenyo Markin type. I would offer pro bono service to clear the smeared name of the poor lady head of Presby Primary school at Kukurantumi. Just check out the meaning of that town name. It will tell the number something lady something. It's like my lead twenesini drumspeak, Mintinminim. Just try to pronounce that!
My compatriots, after spending USD156 million to buy chalk, there is no chalk anywhere! And seriously, my compatriots, if lawmakers, those who approve the contracting of public loans cannot, do not or fail to tell us what the loan was actually used for, it should be closed down. No motherland should spend money, especially when it has little, on a useless venture like that.
Thieves you know are thieves come to you for money; you give it to them and never ask where the money went when you know they are thieves.
By Kwasi Ansu-Kyeremeh