Before Governor-elect Dave Umahi is sworn in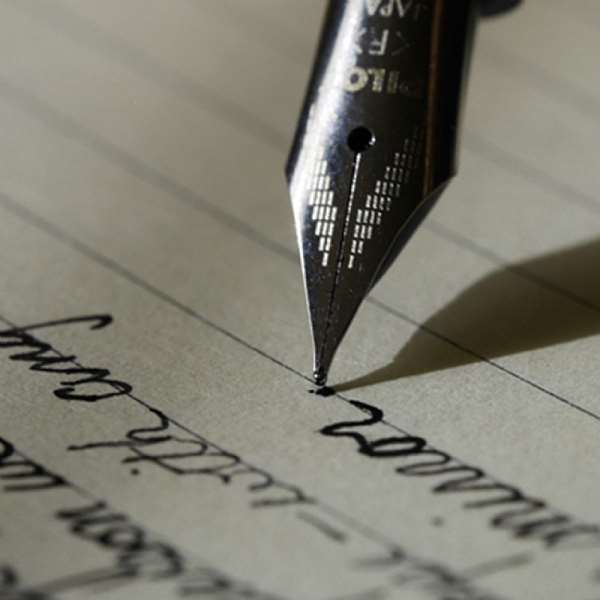 While we rejoice with Governor Dave Umahi of Ebonyi state for his election victory and successful takeover of power on 29th May, 2015, it is pertinent to bring to his notice some things that nearly caused disaffection within certain percentage of Ebonyi citizens during the leadership of the last two democratically elected governors of the state. Muslims in Ebonyi had tough times under the last two governors, Dr. Sam Ominyi Egwu and Chief Martin Nwancho Elechi.
In September 2010 I wrote an article entitled: On Governor Elechi's religious tolerance. It was widely published by many print and online media organizations. I made uptight effort to establish the cordial relationship between the Christian majority and Muslim minority of Ebonyi state especially since 2007 when the governor took over the leadership of the state. I praised the cordial relation between Muslims and Christians in Nigeria both in the Christian and Muslim dominated states, a development I urged every citizen to rejoice with. I equally wished all the executive governors and chief security officers should work harder to instill the spirit of religious harmony or sustain hard-earned peace and unity among all dwellers of their respective states.
I was quick to recall and identify with the Interfaith Establishment set up by the Federal Government and co-chaired by the highest authorities of the Islamic and Christian faiths in the country. I quote: "Due to the foresight in establishing this great and fruitful national body and its achievements within the short period of its existence, there have now become several areas where one nuclear family has Christians, Muslims and pagans and they live in peace and harmony. This has portrayed Nigeria to compete among the comity of nations highly revered in terms of religious tolerance, unity and cooperation in recent times. This spirit of religious tolerance and coexistence should permeate the states and rural areas and be taken seriously by custodians of the major religions as well as the political elite. It is laudable that many state governors across the nation have imbibed this spirit and are doing their best to carry all segments of their citizens in their political train irrespective of religious, social and political differences."
I recalled a serious misunderstanding that was mismanaged in Ebonyi state under Governor Elechi. Though the non-Christians and particularly the Muslim minority have largely complained of acute marginalization leading to feelings of neglect and compassion, the governor on 18th September, 2009, was alleged to have openly banned Muslims in the State from using the microphone to call to prayers – azaan – in all the mosques.
The governor was reported to have been misinformed by one of his commissioners that the Muslims' call to prayers disturbed people's sleep and therefore must be stopped. The commissioner has been popularly known for his natural hatred against the Igbo Muslims Despite many pleas by prominent Ebonyi Muslims, the governor reluctantly yielded to the plea that the volume should be reduced to the barest minimum.
Till today, there has been no public pronouncement on the petition writers and there has been no significant benefit for the Muslims from Governor Elechi. No sincere Ebonyi Muslim can beat his or her chest and say Ebonyi Muslims were treated fairly in Elechi administration. The only thing his government can boast of was the sponsorship of few Muslims to Hajj. Governor Elechi did not deem any Ebonyi indigenous Muslim qualified, even those who fought with the PDP in 2007 and 2001 to elect him as governor, for appointment as commissioner or even special assistant. Governor Elechi did not see it necessary to give a very little attention to the Eze Ndi Muslim 1 of Ebonyi state, Alhaji Chief Muhammad Obiahu Ajah. With his eight years of governance, Governor Elechi did not feel the impulse to ameliorate the pains, pangs and denials the Ebonyi Muslims silently suffer.
In another article, A Letter to Governor Martin Elechi, I took time to extol some good works of the Governor. But the simple but bitter truth is that Ebonyi Igbo Muslims were denied by Governor Elechi. All the Muslims of the state cannot work in the Pilgrim Welfare Board or go to hajj under government-sponsorship. What they need is food and sustenance. They need to exercise their constitutional franchise to vote and to be voted for, to qualify and be appointed, to apply and be accepted and to be considered and recommended as citizens of Ebonyi state. They need to be awarded scholarships like their counterparts. They need to be carried along as every other citizen. They need recognition; they need harmonization, they need integration; not deprivation, not frustration, not stigmatization and not suppression. Simply, they need the freedom of expression, empowerment, religion and social life of Ebonyi people.
There are instances that projected Ebonyi as anti-Muslim in the past. It seemed there were calculated but unwritten anti-Igbo Muslim policies in the state. In Ebonyi, it is a world of frustration and political denials for the Muslims. Former Governor Dr. Sam Ominyi Egwu left the Muslims to fight over the leadership of the Muslim Pilgrims Welfare Board as if it is only hajj that the Muslims can do in their lives. He appointed one or two northerners to serve as special assistants on northern matters or cattle market. How glaring this high level marginalization of Muslims has been endured for too long? How painful a people who chose to worship God in their own chosen way in a religious-free society like Nigeria have been relegated to second class citizens in their own state!
No Igbo Muslim has been a commissioner in Ebonyi state. No Igbo Muslim has ever been considered qualified for a ministerial appointment at the federal cabinet. No Igbo Muslim from the area has been found worthy for appointment as state chairman of agencies and parastatals or chairman of governing board of federal agencies, commissions and parastatals. And one is baffled that despite all complaints from the Muslims, the situation has remained the same. Towards the end of Governor Egwu-led administration, vehicles were donated to various Christian clerics and organizations in the state. It was a laudable gesture that attracted the commendation of many Ebonyi citizens. No single Muslim leader or Islamic organization was found worthy to benefit from the kind gesture. And so it was throughout Elechi's two tenures.
The Eze Ndi Muslim 1 of Ebonyi state, Alhaji Muhammad Obiahu Ajah, who was recognized by the governor, was not taken care of. The Muslim leader was under torture by some elements who wanted to forcefully collect his land. The Nigerian Supreme Council for Islamic Affairs (NSCIA) and the Jama'atu Nasril-Islam (JNI) have been denied by the past state governors.
To sum it up, Governors Egwu and Elechi dealt with the Muslims in their administrations. The bombing of Islamic Center Anofia during Egwu's regime and the azaan saga of Elechi's time are few instances. There was denial of Muslims from the 2010 Hajj. It is our hope that Chief Dave Umahi will be different from Egwu and Elechi. Some Muslims fought for his victory. The Muslims of the state should be carried along in elective and appointive positions, not in Muslim Pilgrims Welfare Board alone. They haveeminently qualified Muslims for any federal, state or local government appointments in the state.
Muhammad Ajah is an Ebonyi citizen, a writer, author, advocate of good governance and the rule of law Email: [email protected]