Why! !! Why!!! Mr. President Why! !!! NDC Government Why!!!!! Are You This Heartless???Are You This Wicked???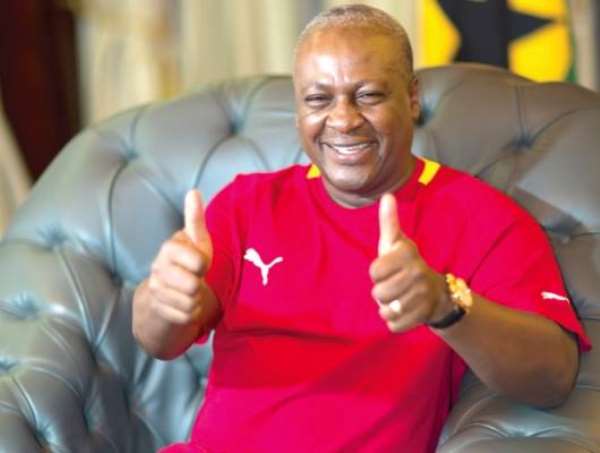 Patients have paid for National Health Insurance yet they pay for everything at the hospital. Do you think of quality or quantity??? Despite this, you have now endorsed and officially approved that these innocent patients should pay for fuel for the generators at the hospitals.
Are you this wicked??? Unemployment rate has now worsen yet you use your mouth and launching strategy to
create jobs on papers which do not reflect in reality. You didnt think deeply and the only automatic employment for Teachers and Nurses too you have cancelled it. Now not all Teachers and Nurses will be employed automotically again.
Did Mr President think deeply before approving this??? Did he consider the negative implications on
such directive?? The rate of unemployment will exceed the threshold and breeding of quack nurses will
not be done away with.
Very soon there will be Unemployed Trained Teachers' Association (UTTA) and Unemployed Trained Nurses' Association (UTNA). Did Mr President think critically before allowing this?? Does he know the financial lost this directive will cause this Country??
These trained teachers and trained Nurses were sponsored fully by the poor taxpayers, giving allowances and signed a 5 year bond with the country. Not less than 100,000,000 (100million old currency) is spent on each of these trainees.
Meaning if these graduates are about 50,000 and 50% are employed by government it will remain 25,000 unemployed nurses and teachers, then the country is loosing 2,500,000,000,000 (2.5 quadrillion) that's
opepepeepeeepeeepeee.
Ghana money is going waste because of government failure to think deeply and use tangible policies to solve problems. Does it mean there is not even a single wise man in NDC government right from the grassroots to the top, to advice Mr President and his Officios who make these awful policies and directives.
Well if there is no wise one to advise you I will give you instant but wise solution to your
inability to pay all , hence employing few whilst the rest find their own job.
These graduates have signed bond with the government and your failure to employ all contradicts this particular bond. Hence the government must employ all of them and I mean all of them to prevent any court case
The government must be creative enough because nurse and teaching jobs is not restricted to hospitals and classrooms alone. The government should institute visiting nurse, travelling nurses, and teach Nurses in Nurse Entrepreneurship. With regards to the teachers, we can export some of them so as the nurses to other countries to work and generate money for Ghana.
These wise solutions are there and you opted for the cheap and easiest solution.
Learn to be critical thinkers a bit
# Douglas Adu-Fokuo
(A concern Taxpayer)
0545490252