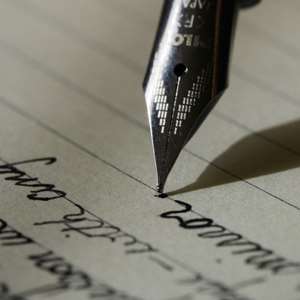 She was the most annoying girl I had ever met. I found her to be too vain of her beauty; the way she walked, the way she talked, the way she made other girls feel intimidated! Oh my God! I don't know what I liked about that girl except for that her sexy little mouth of hers. It was the cutest thing I had ever seen!
I used to have wet dreams about me kissing her on the moon. At times, I would dream about her pressing her flat chest on my bony chest with my hands over her back like a grand piano. Certain times, I would dream about kissing and licking all her crimson lipstick like a harmonica. The wildest wet dream I had was when she served me with breakfast and held the spoon in between her lips and used it to stir my Lipton. That morning, I woke up and I had to throw my boxer shorts away. That girl is a "thing" of the devil! I can't believe she made me spend all my monthly allowance on underwear. Seriously, who does that?
The year was 2005 and I had heard about the "all knowing" internet and what it had in stock for me. That day, I run out of the boarding house to ask the internet "how to kiss Miss Stepsons." So I took a car to downtown and entered an internet café. I asked the attendant "Can you please ask the computer how I can make Miss Stepsons fall in love with me?" He looked at me with a what-do-you-mean kind of look. I smiled and I repeated the question again.
He told me to sit down and pay some amount of money, which I gladly did. He sat beside me and typed something on the keyboard. The screen went white and I saw "Google". He got up and told me to type the question I wanted the computer to answer for me and went to attend to other people. You see -- there are things words cannot describe and one of them is how I typed "How to kiss Miss Stepson in 3 minutes". Every touch on the keyboard was filled with excitement because I knew I had found the right cure for my problem.
I called the attendant again and he showed me how i could open a hyperlink and read what was in there. For thirty minutes, I sat there reading avalanche of articles of how to "hit" on a girl. So I stood up and went back to school with all the excitement within me. I was going to kiss Miss Stepsons and no one was going to stop me.
It was a Friday and when the bell had ran for breakfast, I quickly went out to stand on the walkway. There, I saw Miss Stepsons cat walking! She had painted her lips with heavy lip gloss. She looked helplessly romantic, I just couldn't wait to "drink" all the lip gloss on her lips. She neared me.
"Hello bitch, can I talk to you for a minute."
She looked at me with a weird expression which bespoke confusion. Indeed, the internet is all-knowing!
"Are you talking to me!"
The internet is a good psychologist! She indeed knew what Miss Stepsons was going say.
"Yes bitch you! Come and suck a dick".
What happened again was the last thing I want to remember. The least among them was a slap across my face (which the internet didn't warn me of. Owsh, that bony hands of hers! Not forgetting, the acres of land I weeded as a punishment for the offensive words I used (which the internet never predicted! The internet needs to read Psychology 101 all over again!)
But on the whole, I never wet dreamed about Miss Stepsons again, I also never used my monthly allowance to buy fresh underwear again. Deep inside, this was the reason why I had so much hatred for the internet and also why I restricted my children from having access to the internet.