World Bank and iSpace Foundation launch competition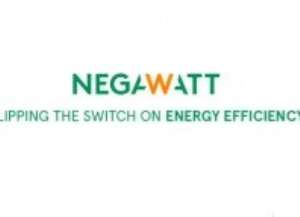 Accra, March 2, GNA - The World Bank and the iSpace Foundation on Monday launched the Accra Negawatt Competition as part of the international competition empowering communities to innovate around urban energy issues.
In addition to Ghana, the World Bank is organising a similar competition in Rio de Janeiro, Brazil; Nairobi, Kenya; and Dar es Salaam, Tanzania.
The Accra Negawatt would start with the Challenge Definition Day convening different groups of government and non-government stakeholders to discuss the most pressing energy efficiency issues the City of Accra is facing.
A statement issued on Monday said these issues were to be addressed through relevant software, hardware, and new business model solutions identified through the Negawatt Weekend on March 14 and 15 and refined through a special acceleration program for selected teams in March-April.
'The Challenge Definition Day is an event during which diverse groups of stakeholders will deliberate on the most pressing energy efficiency challenges in the City of Accra.
'The iSpace Foundation, with support from the World Banks Information and Communication Technology Practice and partner institutions: WeDesign Services Consultancy and Meltwater Entrepreneurial School of Technology, will launch the competition today, Monday, March 2,' it added.
Negawatt Challenge is an international competition empowering communities to innovate around local energy issues.
Using a multi-phase open innovation methodology, this initiative aims to transform cities into more sustainable and energy efficient places.
Cities all over the world have been selected on the basis of their governments' commitment to energy efficiency and low carbon growth, as well as the existence of dynamic and growing entrepreneurial and technology sectors, the statement said.
It said: 'The World Bank is a vital source of financial and technical assistance to developing countries around the world. It is not a bank in the ordinary sense but a unique partnership to reduce poverty and support development. The World Bank Group comprises five institutions managed by their member countries.
'The iSpace Foundation is a co-working technology and creative hub for start-ups, innovators, social entrepreneurs, creators, developers, technologists, designers and change makers in Accra, Ghana.
'Founded in 2013, iSpace fills an incredible gap in the ecosystem by providing an open environment where community, talent, management, entrepreneurship, business mentorship and research meet to join forces and innovate, while facilitating the connection of great minds, ideas and talent.'
GNA