Need For Political And Technical Consensus On The Energy Crisis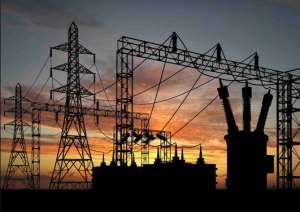 It is time to consider the energy crisis as a national one and approach it on that score. There is no doubt that, the government of John Mahama has no credible solutions in sight to solve the energy crisis facing the nation. For years now, the nation has waited for the government to made good promises made on solving this mess but they have all come to nothing. Hope has now given way to doubt with many of the government supporters throwing their arms in desperation as the economic consequences of the crisis bite in deep.
On the other hand, the opposition has largely taken advantage of government's loud failure without prominent short-or long-term proposals on the table to solving the crises. One would have expected that, with the clear failure on the part of the government to solve this mess, the opposition parties would have taken advantage, even of for political purposes, to make solid proposals to addressing the crisis in medium and long term as government to muddy itself with short –term adhoc measures. Shockingly, it is all about opportunism and loud noises.
Wisdom does not lie in one head. Neither is the energy crisis affecting only an NPP, PPP nor an NDC section of the nation. Let us for the time being agree to accept that, the crisis is a national one, hence requiring all-hands-on-deck approach. For once let give politics a break. This NDC government is clueless and as such, in no position to solving this crisis after years of failure. Neither can we honestly blame the same for a problem, which has nested for nearly five decades.
It is time for a national dialogue leading to the constitution of a body of experts to meet to draft a permanent solution to solving the energy crisis. I.e. a medium and long-term development plan for the energy sector.
ARNOLD BOATENG
Author of the Books "THE AFRICAN YOUTH QUESTION, & DREAMS OF OUR YOUTH" and AFAG Gen. Secretary
(Available from Amazon and Kindle Store)
(For interviews/speaking engagements)
Tel: +233-20 98 30 546
E: [email protected]
T: @Arnold_Boateng