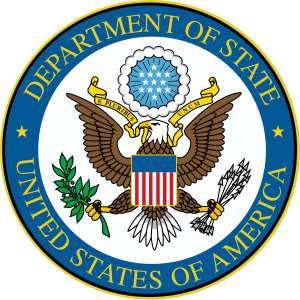 WASHINGTON, January 8, 2015/African Press Organization (APO)/ -- Press Statement
Jen Psaki
Department Spokesperson
Washington, DC
January 7, 2015
The United States welcomes the start of the UN Electoral Observation Mission to Burundi (MENUB) on January 1. We look forward to continuing our relationship with the Office of the High Commissioner for Human Rights as it once again becomes a stand-alone entity within the UN system.
Although much has been accomplished in Burundi since the end of its civil war, much remains to be done. With national elections in Burundi beginning in May, MENUB has an important role to play in supporting a peaceful and inclusive electoral process that enables the people of Burundi to continue to build a more stable and prosperous society.
The United States reaffirms the continuing importance of the Arusha Accords, including their provisions regarding presidential term limits, which have been the foundation of a decade-long period of relative peace and stability in Burundi. To strengthen this foundation, all political actors, civil society, and the media need to be able to participate fully and without threats or intimidation in the political process.
MENUB will build on the work of the UN Mission to Burundi (BNUB), which drew down its mission on December 31. In its nearly four years in Burundi, BNUB worked with many partners inside Burundi to promote political dialogue, protect human rights, fight impunity, and promote justice and reconciliation throughout the country. BNUB created a space for Burundians to safely discuss political, economic, and social issues, and the country has profited from that intervention. The United States will support MENUB as it assumes the important role of providing independent assessments of the overall political and technical conduct of elections, and monitoring the security situation as part of the electoral process.