International Day To End Violence Against Sex Workers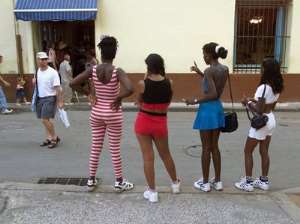 December 17th is the International Day to End Violence against Sex Workers, a day created to call attention to violation of rights committed against sex workers around the world. The day provides an opportunity for sex workers and sex workers led organizations to convene and organize activities aimed at raising awareness on issues related to violation and the discrimination of sex workers rights and remembering victims of violence.

The African Sex Workers Alliance (ASWA) and the Kenya Sex Workers Alliance (KESWA) are joining in marking this global event in solidarity with sex workers across the world. This day affords us to create awareness on the various human rights injustices committed to sex workers, Globally and across the African continent. Due to stigma and other exclusionary attitudes, sex workers are subjected to humiliation, violence, rape and murder.
On this day, we want to issue a call to all persons to recognize and respect sex workers and their right to work. We also demand justice for the violations that sex workers face from the State through draconian legislation aimed at them. We also seek redress from law enforcement who should investigate and prosecute hate crimes against sex workers.
We call to attention the criminalization, stigma, discrimination against sex workers rights as an unacceptable approach and urge stakeholders to come up with rights based approaches of handling sex workers issues.
On this day we also want to acknowledge and appreciate the efforts of various stakeholders who are working in partnership with sex workers in Africa. We urge you all to show solidarity to several sex workers activities across various countries in Africa:
KESWA's national event will be marked by, a peaceful procession from Freedom Corner at
9:00 am till 11:00 am, other county activities across Kenya will be held in Thika, Busia, and Kisumu, while Sex workers events across Africa, will take place in Burundi, Nigeria, Ghana, South Africa and Uganda.