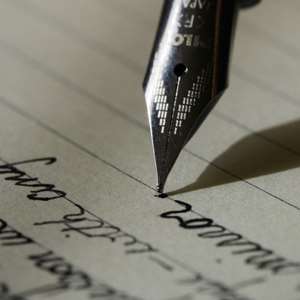 Dear love,
It's with deep pain I write you this letter. It's been while since we last spoke or had any form of communication.
In relationships such as ours, communication ought to be constant or should I say frequent considering the fact that we don't get to see each other because of the distance and time constraints. You know I love you and won't do anything to jeopardize the love I have for you but let me hasten to add that I'm not sure if you love me. Oh yes! I'm not sure. Are you offended?
Please don't be offended because I promised to be honest and sincere with you.
Eva, ever since we started dating, it seems like I'm the one who calls frequently which you attest to. At times, I feel like giving up on you but I can't because I'm madly and insanely in love with you.
Last time I complained, you told me Mahama has made it difficult for you to buy credit because of his reckless management of the economy .
You know I dislike Mahama and won't for a moment defend him but as for this, I would defend him because you are been economical with the truth. Anytime I check if you have been on whatsapp or not, you were always online even as early as 2:00 am . Don't tell me been online always as you've been requires u filling your phone with water. I'm sorry if I sound insulting, it's all because I'm insanely in love with you. Since I've complained to you several times and you seem not to change, I will have no option than to complain publicly if it persists . I sincerely hope we don't get to that point.
My love, to conclude, I will urge you to convince your friends on the other side of the political divide to vote for Nana Addo in 2016 if our creator grants us life. As you are aware, Nana Addo is honest,truthful,sincere,trustworthy and above all not corrupt. He has Ghana at heart so be part of the majority of Ghanaians who will make history by voting for Nana in 2016.
I'm for Nana !!
Npp beku me !!!
Your love,
Domfeh.K.Gyeabour.